Christians  urged to emulate Christ example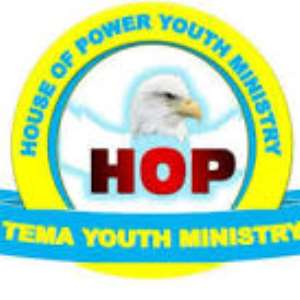 The Takoradi Area Head Pastor of House of Power Ministry, Rev. Francis Kwasi Aduhene has reminded Christendom to follow the Lord Jesus Christ example of forgiveness of trespasses and pray for those who persecute them.
He noted that even on the cross before he died, the Master Jesus Christ prayed to his father in Heaven to forgive those who had hated him and plotted to eliminate him adding that "without forgiveness, it would be difficult to please God and experience his manifold blessings.
The Rev. Aduhene said without forgiveness of sins,the mission of Christ on Earth would not be complete.
He was delivering a sermon on the theme, "The Resurrection of Christ Gives Us Hope on Resurrection" on Sunday to climax the Easter Convention of House of Power Church International at Nkroful in Takoradi of the Western Region.
He told the congregation claded in white outfits to signify joy and victory of Christ resurrection that the Lord Jesus Christ went about doing good in the form of healing the sick and raising the dead yet the world hated and despised him till he was crucified.
Rev. Aduhene said by his death, Christ has destroyed all forms of sins and brought salvation to Christendom and asked the congregation to work out their own salvation with fear and trembling.
He charged the Christian community and the world to rededicate themselves to Christ and thread on his path even as they commemorate his crucifixion, death and resurrection.
Source: Paul Yankey