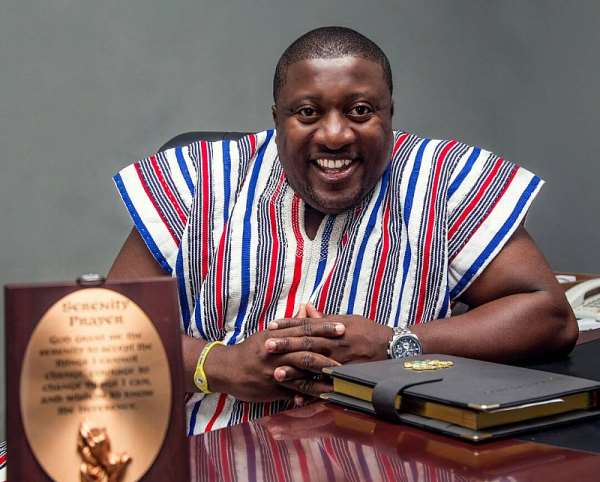 There is no doubt that, the NPP National Youth Organisership race has become a tough one. So far, it is the most attractive position among the lot. This is not to say that, it wields much more authority than the rest looking at the NPP Organogram. However, the Youth Position has become more attractive just because of the footprint left by my man, your man and our man, Sammi Awuku, the Commander.
This is a guy every politician would love to work with. His demeanor, human relations, intellect, wealth of experience and deep knowledge in politics and national affairs cannot be described by words. If left to me, I would say he 'alone' took the NPP from opposition to power. Today, Sammi is destined to go unopposed for the position of National Organisership as a reward for his exemplary works.
But, who perfectly fits in the shoes of Sammi has become a rat race. For me, a cursory look at the people who have declared their intentions should not pose a challenge to us at all. This is because only one person suitably fits the bill. Lawyer Henry Nana Boakye, popularly known as Nana B cannot be overlooked for any other person when a replacement of Sammi is being sought for.
Nana B has the political experience; he is an excellent communicator, very affable, humble, intelligent, presentable, competent, and above all, visionary. He is visible and ubiquitous and is admired by all and sundry. In his short stay at the National Service Secretariat (NSS) as Director of Operations, the Agency has been transformed and this a mark of a great leader.
The NPP needs a Youth Leader who, not only has a track record, but also commands respect and can carry the Youth on his shoulders; a leader who can get things done even in his absence. This is only possible when such a leader exhumes charisma and respect.
For me, Nana B is an asset to this beloved Party of ours and we can only reject him at our own peril. Let's all get involved in Nana B's campaign and get him elected as the National Youth Organiser of the NPP. His vision for the Youth is unmatchable by any of his competitors; a very perfect liaison between the Youth Wing and the Party/Government.
I, Katakyie Kwame Opoku Agyemang, am for Perfect Replacement because I want NPP to remain in power for long and want the best for the Youth Wing.
#NyameNsaWomu"
Katakyie Kwame Opoku Agyemang
Asante Bekwai-Asakyiri
"Vision, coupled with persistency, results in true success"