SSNIT to Prosecute 20 Defaulting Companies in Sunyani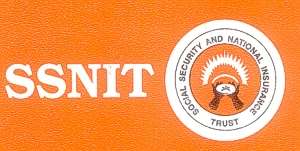 The Social Security and National Insurance Trust (SSNIT) is to prosecute twenty companies for defaulting in the payment of the contributions of their employees.
The exercise forms part of the trust's efforts to compel defaulters to honour their obligations and safeguard the future of employees.
SSNIT noted that there are 520 companies in the Sunyani municipality which are supposed to contribute the premium of their workers to the trust.
Out of this figure, 125 companies are regular contributors while the remaining 395 companies are irregular contributors.
The trust realised ¢875,000,000, exceeding the targeted revenue of ¢713,000,000 for July, 2005 as a result of salary increment and late payment.
The Sunyani Branch manager of Social Security and National Insurance Trust (SSNIT), Mr Emmanuel Agyei-Ntiamoah, who made this known in an interview with Space FM, said after persistent reminders to defaulters, they have refused to settle their indebtedness or even negotiate with the Trust.
According to him, the various District and Municipal Assemblies have been urged not to give out contracts to companies without clearance certificates from SSNIT.
Mr Agyei-Ntiamoah said as part of its monitoring exercise, visits are normally paid to contractors in order to verify whether or not information given to the trust are genuine.
He said his outfit has measures to adequately educate employees on the need to contribute to the scheme.
Mr Agyei-Ntiamoah said SSNIT would "retrieve monies accumulated by defaulters at all cost".
He appealed to the public not to complete SSNIT forms on behalf of anyone.