"Forgetti" Obia-An Ebony Tribute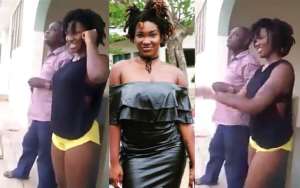 They just used you Ebony. Everybody wanted a bite of you because they realized you were the next big thing. Everybody who ever had any form of close relationship with you want to take credit as the one who discovered you.
Your colleagues wished you fail. Pastors prophesied your death yet none prayed for you.
Even at death, you were tormented all over. I wish you heard the things they said about you. I wish you saw the videos and the falsehood they spread about you.
The news of your death swept us all like a wide bush fire and caught everybody's attention like a "poison".
Even the President twitted about it.
A concert in your memory didn't come with controversies. Some claim others who claim they love you wanted money to perform.
Then the concert came up but the "Reings" ended it midway. May be that's because God intervened any other unnecessary unforeseen event occurring that night.
Then at the funeral, donors were announced and appreciation rendered to them. (Was this necessary?)
Those who felt they were ignored announced their donations and contributions (when they got the microphone) towards your journey to your maker's home as if your family wasn't capable of giving you a well "sponsored" farewell. What an insult.
Charley, just twenty one (21) and everybody wanted a bite. Hope their mouths are full now.
You are gone and I know there will be other issues after this but I want you to know that, two years to make such an impact is legendary. You are a legend Ebony.
You became a house hold name and we all loved you even those who hypocritically condemned you.
Just go on and Rest with the Lord. "Forgetti" obiaa.
Your songs will always be with us.
Your memories will live on like an "Ebony"
Those who truly love you will miss you.
I will miss you Princess.
Rest in Peace Princess.
Agbemor-Flint Honour
[email protected]