Armed robbers appear in court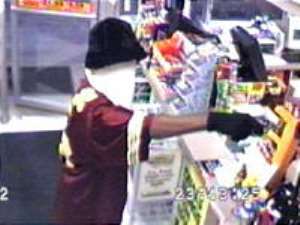 Accra, Aug. 17, GNA - A mechanic apprentice, who stole 10 million cedis and a pistol with seven rounds of ammunition from his stepfather, was left dumfounded when a gang of armed robbers deprived him of his booty.
Bless Josu was robbed at knifepoint at Ashalley Botwe in Accra by three armed robbers, who were later apprehended by the Police. The three armed robbers and Josu appeared before a Circuit Court in Accra on Wednesday and were remanded into Police custody to reappear on August 23.
The armed robbers, Ibrahim Amidu, alias Naaru; Abubakar Seidu and Razak Mohammed, pleaded not guilty to four counts of stealing, possession of narcotic drugs and firearms without authority. Josu, however, pleaded guilty but his conviction was deferred to enable the Police to carry out further investigations. Assistant Superintendent of Police George Abavelim told the Court that in June this year Josu stole one pistol and seven rounds of ammunitions and an amount of 10 million cedis belonging to his stepfather and escaped.
On July 8, Josu was arrested from his hideout and during interrogation admitted the offence but stated that a gang of robbers including Seidu and Mohammed had taken the pistol he stole from him at knifepoint at Ashley Botwe.
ASP Abavelim said on August 8, Josu led the Police to Naaru's room at Ashley Botwe where he was sleeping with Mohammed and one Bernard Afriyie.
Josu identified Naaru as one of the people who took the pistol and ammunition from him.
Police conducted a search and found a black polythene bag containing 49 wrapped dry leaves suspected to be Indian hemp and a hammer which he and Mohammed claimed ownership. Naaru also led the Police to the house of Seidu and when he was searched the pistol and four rounds of ammunitions belonging to Josu's father were found.
ASP Abavelim said upon interrogation Mohammed mentioned the names of Lukeman, Tanko, Labaran and Ebo as among the gang that took the pistol and ammunitions from Josu and handed it over to him for safekeeping.
He said efforts had been intensified to arrest the suspects.