March 22, 2018
|
Releases Press Statement
Parliament Must Reject Ghana-US Military Base Agreement---GIGS
Ghana Institute of Governance and Security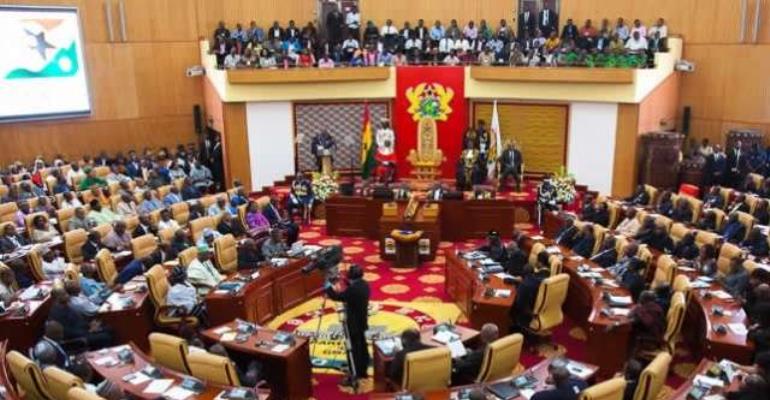 The Ghana Institute of Governance and Security (GIGS) has taken note of security agreement between the governments of Ghana and the United States of America (USA) for the establishment of a US Military facility in Ghana.
GIGS is appalled by the revelation of the agreement and wonders whether the Defence Minister understands the implications of the agreement which has been approved by Cabinet of Ghana.
We want to warn government that, this agreement will undermine National Security and sovereignty for which if compromised, it repercussion on Ghana will be severe beyond repairs.
We have sadly also taken note of the Defence Minister, Dominic Nitiwul's confirmation of the agreement and the memo to Parliament for its ratification.
Indeed, GIGS believes that if the agreement stands, Ghana's territorial boundary will be extremely exposed to dangerous threats and an extension of invitation to potential enemies for destabilization.
The implication of this agreement is that if it is allowed to be passed by Parliament, then Ghana will never see peace again.
In 2008, amidst rumours of attempts by the US to set up a military base in Ghana, to be used as its African Command Centre (AFRICOM), Ghanaians rejected the move. It was later denied by both governments.
So for such a secret deal to be reached between Ghana and the US without recourse to public opinion, raises questions.
GIGS finds the deal, in which the government of Ghana gives off so many concessions, without knowing the consequence, and without any clear benefits, as very atrocious.
The setting up of US military base, in whatever form the Defence Minister would want Ghanaians to believe, greatly undermines the government's appreciation of Defence Policy.
The fact that most African countries have rejected the US' attempt to set up military base in those countries, speaks volumes about the dangers associated with hosting a US military base, which would easily make Ghana a target for terrorists.
GIGS is convinced that the Defence Ministry has failed Ghanaians, and may have misled Cabinet in this respect.
A good security analysis would show that there are no benefits for Ghana, so GIGS wonders what considerations informed government's decision to accept the deal.
It only shows the level of weakness of Ghana's Defense Ministry, judging from the fact that United States has been looking for a weak government on the Africa continent and the West African sub-region to use to build its military base in Africa.
The public uproar that has greeted the leakage of the documents gives an indication that the move is considered inappropriate by the majority of Ghanaians.
In that vein, GIGS calls on Parliament to reject the agreement since it does not, and will not inure to the benefit of Ghana.
A parliamentary enquiry into the matter to uncover the underpinnings that may have influenced the consideration of the agreement would also be recommended.
David Agbee
Executive Director