Another Ghanaian Owned  Pharmacy To Be Opened In The Bronx, New York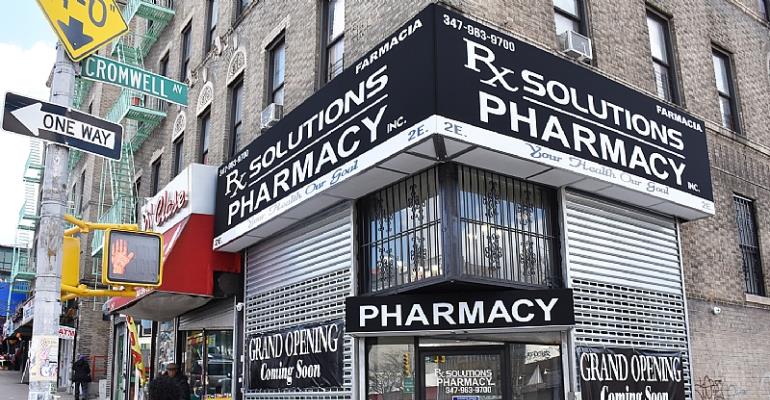 The Christian Journal , Bronx NY - RX Solutions Pharmacy , a Ghanaian owned pharmacy is to be opened on Saturday March 24 2018. The new pharmacy is located at 2 East 167 Street in the Bronx in New York. Mrs. Cynthia Osei, and Mr. Samuel Obeng who have four other pharmacies has been working for several months getting their fifth store ready.
Customers won't find just prescription at RX Solutions Pharmacy. What they will find, according to Mr Samual Obeng is customer service.
"I think we have a niche," he said. "I think it's more trying to be recognized for what we do than where we are."
The pharmacy will accept Medicaid, Medicare, OTC Network and all major insurance. The pharmacy also has free delivery.
The Pharmacy hours will be Monday to Friday from 9 a.m. to 7 p.m. and Saturday 9am-5pm. The pharmacy's phone number is 347 963 9700.
Mr Samuel Obeng a Ghanaian entrepreneur with four other Pharmacies in the Bronx, CSS Pharmacy and Good Life Pharmacies on Grand concourse avenue, GIG Pharmacy on Jerome avenue close another Ghanaian community at Tracy Towers and Rite Health Pharmacy on Broadway in Manhattan has been planning to open a pharmacy in the 167th area to help meet health care needs in the area and Ghanaians in particular. The pharmacy is opposite to Eddie African Market.
RX Solutions Pharmacy is a full-service retail pharmacy. The Grand opening giveaway includes, Free Tote bags, Snacks, goodie bags and 20% off storewide items and every purchase enter into a raffle with a chance to win.