Gizelle's Twins is a Hoax -Kweku Baako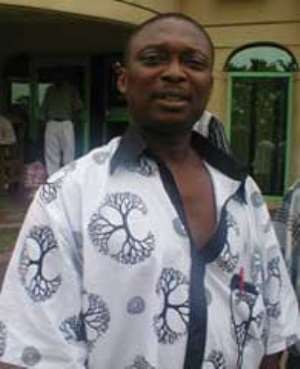 The Editor in Chief of the Crusading Guide newspaper, Mr. Kweku Baako has revealed that the claims by Miss Gizelle Yajzi that she is bringing along, the so called twins she had with President Kufuor, might turn out to be a hoax.
Miss Gizelle Yajzi has on a number of occasions indicated that she has no twins with President Kufuor and her revelation in a radio interview on Tuesday, August 16, 2005, that she is coming with the twins has raised doubts in the minds of a section of the public about the credibility of Miss Gizelle Yajzi as a Star witness in the "Hotel Kufuor Saga".
Speaking in an interview, Mr. Kweku Baako revealed that his thorough search in the various embassies indicates that Miss Gizelle Yajzi cannot bring along the so called twins she is alluding to, since her visa duration to Ghana expires on Sunday, August 21, 2005, meaning, she has not acquired any visas for her so called twins, thus not entitled to bring the twins.