March 20, 2018
|
News Crime & Punishment
Farmer Gets 4 Years For Causing Harm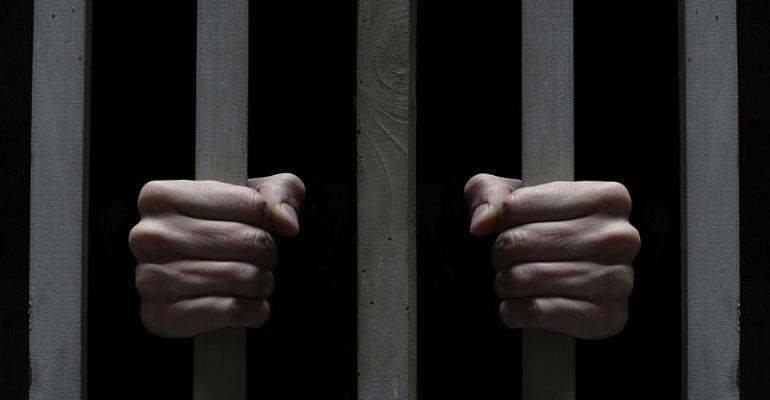 A Tarkwa-based farmer, Kojo Takyi, has been sentenced to four years' imprisonment by a Tarkwa Circuit Court for inflicting cutlass wounds on the head and hand of his co-tenant.
The convict pleaded guilty to the charge of causing harm when he was hauled before the Circuit Court, presided over by Emmanuel Bart-Plange Brew. He was convicted on his own plea.
The prosecutor, Chief Inspector Faustina Celestina Anaman, told the court that the complainant, James Adomako and the convict, Kojo Takyi live at Pieso, near Aboso in the Prestea Huni/Valley District of the Western Region.
She indicated that the complainant and the suspect were co-tenants and both shared a corridor.
She noted that on February 8, 2018 at about 7:30pm, the complainant, after returning from the farm, took his bath and decided to stay outside for fresh air, as his room was hot.
The prosecution said while Adomako was relaxing on a mat, the accused, who had returned from the farm, entered the corridor with the volume of his radio very loud.
She added that the complainant pleaded with the convict to lower the volume of theradio, but he ignored and hanged it on his door and went to take his bath.
After bathing, Takyi splashed the water in his sponge on the complainant, who got angry and slapped him.
The convict went for a cutlass from his room and struck Adomako in the head and hand and fled.
She said the complainant reported the matter to the police who issued a medical form to seek treatment.
Chief Inspector Anaman said the complainant, together with some neighbours, later arrested Takyi and handed him over to the police.