Vulcanizer Charged For Stealing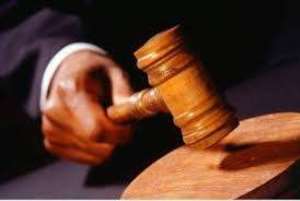 The circuit court in Asante Juaben, has granted a GH¢5,000.00 bail with a surety to a vulcanizer for stealing mobile phones and a cash of GH¢150.00 belonging to two students of Gyaama Pensan Senior High School at Aboaso in the Kwabre East district.
Augustine Kusi Anderson pleaded not guilty and will reappear before the court presided over by Mr Yusif Osei Asibey on April 23, this year.
Police Chief Inspector De-graft Adjei, prosecuting, said students in the school have in recent times being reporting of criminal activities such as phone snatching in front of the boys' dormitory, where Kusi's workshop is located a few metres away.
He said on March 12, this year, at about 1000 am, two students, Rahman Mutala and Mohamed Ayuba the complainants, met Kusi who demanded that they surrender their mobile phones to him.
The prosecution said Kusi who was physically stronger than the students was able to snatch the phones and an amount of GH¢150.00 from them and bolted.
He said the students went back to their dormitory and organized their colleagues who went to Kusi's house and arrested him and handed him over the Mampongten police.