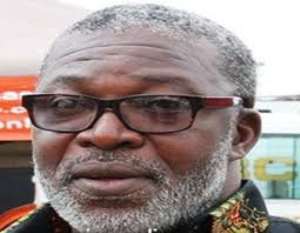 Dear Fellow Ghanaians,
Greetings from CUTS Ghana.
As you may be aware, Ghana has been without Consumer Protection Law. About a decade ago, CUTS drafted the framework law for the Ministry of Trade and Industry. Ten years down the line and after four different presidents, the document has gathered dust at the Attorney General's Department. It is discouragingly disheartening the tro-tro pace at which the process is being handled. The seemingly lack of interest in the law by government can be seen to have stalled the process.
In the absence of the consumer protection law, it makes it difficult to do consumer advocacy and consumer protection in the country. Because the country lacks the enabling laws for consumer protection, Ghana has literally become the junkyard for inferior goods from Asia.
As part of the activities marking World Consumer Rights Day yesterday, and in collaboration with the Consumer Protection Agency (Kofi Kapito), we have launched a movement to get 20,000 signatories to use to petition the government to act.
We need you all to sign this petition:
Government must prioritize the passage of National Consumer Protection Law
It is through this that we can get the law on the radar of the Executive and Parliament.
Many thanks and have the best of the weekend.