Nsuta; GMC Tours Resettlement Site of Tarkwa Old Banso With Journalists.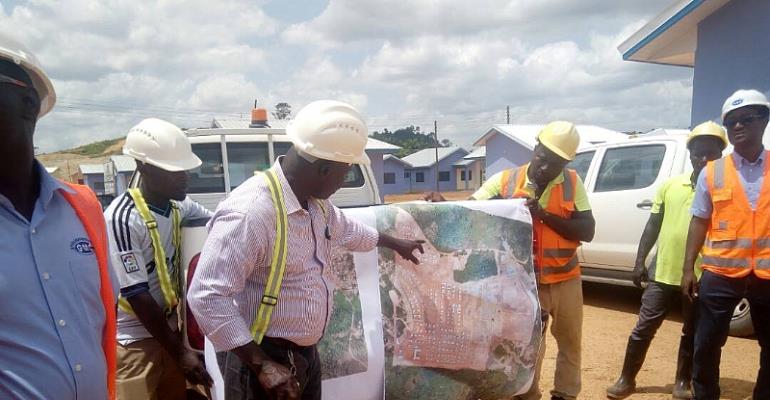 To enable journalists have first hand information on the state of the apartments being built by the Ghana Manganese Company, Nsuta, to resettle affected residents of Tarkwa Old Banso, journalists were led on a field tour to the construction site on Wednesday.
Leading the team, the Public Relations Officer for the company, Sauty Omar Timtey emphatically stated with a map as an evidence that there has not been any form of mining on the proposed pit as alleged by the residents.
At a press conference on Wednesday 28th February, 2018, residents of the community said the company has started actual mining when their compensations have not been paid.
They alleged the buildings that are supposed to accommodate the affected residents fall short of requirement but in another press conference, the Ghana Manganese Company said all the allegations are false.
Explaining into details the materials used for the buildings during the field tour, the Project Coordinator for M and M Construction Firm, which is in charge of the construction, Mr. Paul Afful said all requirements have been fulfilled and even exceeded looking at the quality of the materials they used.
All the 295 commercial houses have modern toilet facilities and kitchen.
Also 4 churches, 2 basic schools and a community centre that are also affected will be built at the new site with other social facilities to make life easier for the residents who will be resettling.
Mr. Afful was optimistic the site will be handed over to the community in June 2018.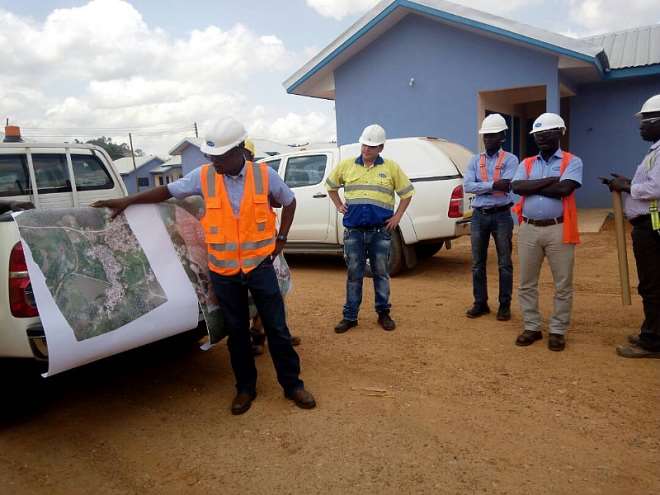 Img-20180307-wa0006