Upper West Region: Understudy Your Senior Colleagues—GJA President To Journalists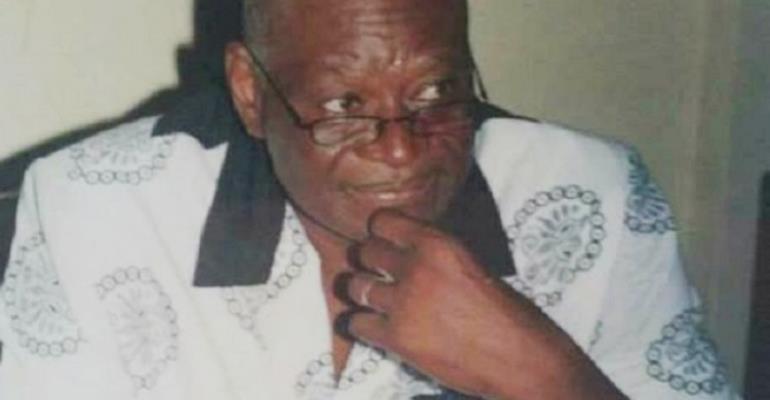 Mr. Swalah Abdul- Wahab, the President of the Ghana Journalist Association for the Upper West Region, has called on upcoming journalists in the region to understudy their experienced colleagues who are in the media fraternity to learn and become good journalists.
He said some young journalists greatly underatted the need to understudy and learn from their senior peers for more insight and practical ideas in the noble world of journalism.
He stressed that by practising under experienced hands, one stands to rake in a lot of knowledge which many journalists did not know. He said owing to this, they set out fresh and start working thereby making some "unpardonable" mistakes in their line of work.
He made these comments Monday March 12, 2018, on Radio Upper West, a Wa-based Ghana Broacasting Corporation (GBC) radio, transmitting on 90.1 Megahertz during a programme to eulogise its retired employee - Mr. Chris Alalbila- who passed on Saturday, March 9, 2018, at the Wa Regional Hospital after brief illness.
On the panel with Mr. Swallah Abdul-Wahab was, Mr. Seidu Bhomanjo, an ace journo of the station in the region and William Owusu Boateng, also of GBC radio.
Reacting to what media persons in the region should do to maintain professional standards set by their late colleague, Mr. Chris, Mr. Swallah had this to say : "One of the ways to get back on track is to learn from the experienced ones. And that is one of the privileges that some of us have had working with him (Chris Alalbila) and is one of the things some of our colleagues are seriously underrating.
"They don't know that when you work under an experienced person you gain a lot of knowledge. They just get up fresh and they start working and so they make unpardonable mistakes-mistakes that they should not make, that is what you see them making."
"And some of our colleagues because the have not worked under experienced people, they think every information that you have must be put out. They don't know that you have a gate-keeping role, even if you are at a scene and an event takes place, there is part of the information that you have gathered that should not be put out on air."
Mr. Seidu Bhomanjo, a seasoned and affable journalist with the state broadcaster, eulogising the late journalist, Mr. Chris, said the man was really an icon to look up to who insisted on professional standards and quality language on air.
He further explained the his late colleague was very much committed and dedicated to his work and sometimes worked beyond normal hours to meet demands with a lighted mosquito coil beneath his desk to repel the deadly insects since the place was very bushy back then.
Touting him as a perfectionist who paid heed to every detail, he insisted that the hallmark of journalism should be the best during his 10-year rein as GJA President. Mr. Bhomanjo, hailed the sacrifices of the late Chris in the midst of logistical challenges. He revealed he was the Pioneer of GBC's afternoon magazine programme "Ghana Today" on radio.
He lamented the falling standards of journalism, which has often been referred to as, the fourth arm of government.
"Now when you look at the system, you look at charlatans- i call them mercenary journalists, acting like fortune soldiers. They don't care about professional standards going into the profession and they are messing up. Chris used to 'cry' , i used to sit with him and talk, he hears people on other radio stations and says, Upper West is in trouble", he complained.
Mr. Bhomanjo also disclosed that the late Alalbila was the brain behind the establishment of Radio Upper West GBC, 90.1FM. According to him, it was him who pushed the button for the realization of the station by talking to Hon. Albert Kingsford Sumana Bagbin, the Member of Parliament for the Nadawli-Kaleo District of the Upper West Region and First Deputy Speaker of Ghana's Parliament, to intervene to have the radio station established.
Mr. William Owusu Baoteng, also a panelist and an employee with GBC, on his part, explained how the late Chris would virtually train young journalists posted at the station all over again, if he found out there was work to be done on them to polish and smoothen their rough edges.
The former GBC Upper West Regional correspondent died at 66 and left behind a wife and 3children. He joined GBC URA in the 80s after he had a stint with the Information Services Department.
He later moved to then newly created region - Upper West Region in 1989 from Bolgatanga, progressing through the ranks to become the GBC Acting Regional Director, Upper West Region.
He eventually became the Editor-in-chief before his retirement in 2012.