March 13, 2018
|
Opinions Editorial
Sanitation Still A Conundrum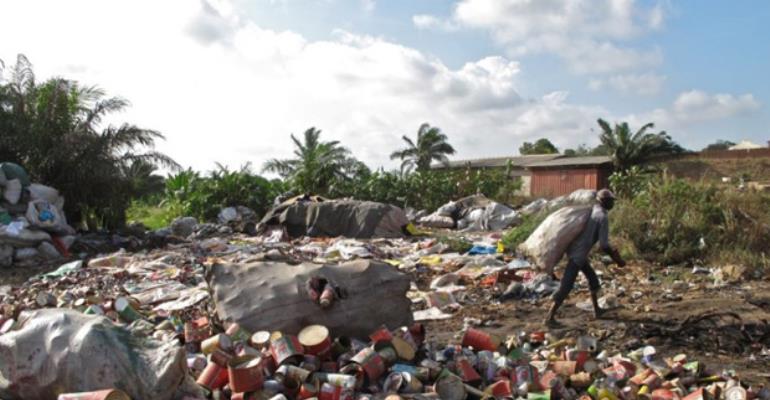 'Urgent attention will be given to clearing of rubbish all around the country. Apart from the systematic efforts being made to resolve the legacy of inherited debts in the sector, government will spend an amount of GH¢200 million to address the issue of sanitation'. These were the remarks of President Akufo-Addo which underscore the significance of the subject.
They also reveal without ambiguities the concern he has for what is now a national challenge. Earmarking GH¢200 million to address the nuisance of poor sanitation says it all about where we have reached.
To describe Ghana as a filthy country is an understatement of sorts. For the avoidance of doubt that is not to state that successive governments have not done much to reverse the situation.
There have been doses of graft in the administration of funds in the direction of sanitation management reality which has given varying degrees of success or otherwise to the projects undertaken ostensibly to respond to the subject.
We are still in the doldrums although there is a heightened willingness to ensure that this time around success is chalked – the President's resolve not in doubt.
A national conversation is necessary to interrogate the problem so that a more efficient response is directed; the others having failed so far to yield the expected dividend.
Various interventions have been introduced in the past years to change the status of especially the nation's capital from being a dirty one to a rival of Kigali, the Rwandan principal city, described as the neatest in Africa.
If we want to become the neatest country in Africa outdoing Rwanda, we must definitely do things differently from the way we are doing now.
The creation of the Sanitation Ministry is one of the efforts towards putting the subject on a critical pedestal. The minister has not rested on his oars towards the realization of the objective of setting up the ministry.
The Mayor of Accra has chalked some successes recently by reducing the quantum of garbage in Accra Central – a feat which can be replicated in other places as part of an overall response mechanism. Even though that would be a minuscule given the nature of garbage accumulation, it could help in a way.
Questions have been raised about whether the private or public sector should lead the charge for effective management of the conundrum.
Besides the increasing generation of garbage in especially Accra, receiving ends are not easily available with the result being the occasional yet inconveniencing pile up of waste products.
Polythene products have not helped matters; their non-biodegradable nature not making things easy for sanitation managers.
Our gutters still uncovered are ready receptacles for domestic garbage – a condition compounding the already worrying situation.
It is welcome news therefore that the Imani think-tank is organization a conversation on the subject with critical stakeholders partaking in it. We hope that at the end of the day, something fruitful would emanate from the deliberations.