India High Commission Celebrates International Women's Day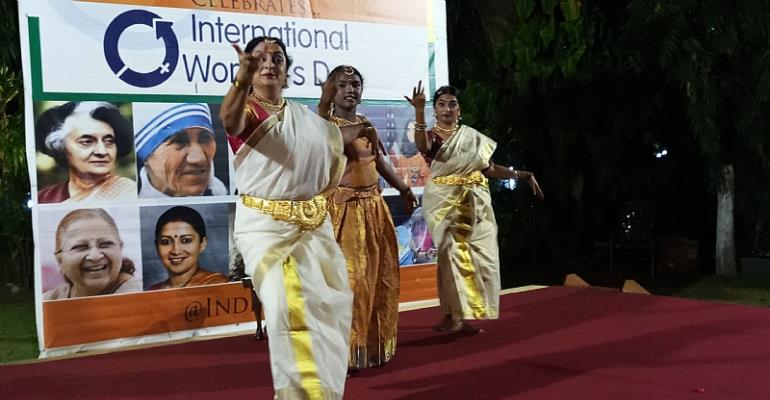 The High Commission of India in Accra joined Ghana and the rest of the world to create awareness on gender equality and the need to focus attention on institutional and socio-cultural barriers that prevents women from maximizing their full potentials.
The event which was held at the residence of the Indian High Commissioner, His Excellency Birender Singh Yadav with music and dance performance under the theme, "Women Too: Press on to Progress as Game Changers ," while the national theme is "Time is Now: Rural and Urban Activists Transforming Women's Lives."
Speaking at the ceremony, the wife of the Indian Higher Commissioner, Richa Rao lauded the contribution of her colleague women in the socio-economic development of Ghana and India.
She urged women to uphold their dignity and pride as partners of development and not be allowed to be intimated and suppressed by their male counterparts for any reason.
Richa Rao bemoan the injustices and discrimination against women by encouraging the women remain strong and also keep up with the job work in their field of endeavors.
The Indian Women's Association used the occasion to award some Indian and Ghanaian women achievers for their support and contribution towards the development of their communities and the nation at large.
International Women's Day celebrates the social, cultural, economic and political achievements of women across the globe. But far from singling out women, the day focuses on unity, equality and advocacy – especially in a world where the differences and injustices between women and men are as great as ever.