'Planting for Food and Jobs Programme' is Promotes Agricultural 'Galamseying' – The SEED Centre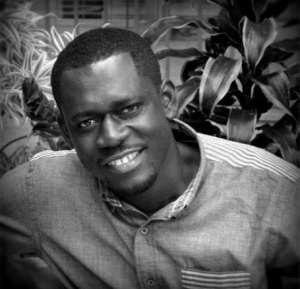 The Executive Director of the Centre for Sustainability Education and Economic Development (the SEED Centre), Mr. George Asiamah, has labelled the government flagship program: "Planting for Food and Jobs" as not only unsustainable, but also an obstruction to the adoption of sustainable agricultural methods and practices in the country. According to him, subsidies on inorganic fertilizers – as part of the program – intensify farmers' addiction to the use of synthetic fertilizers. Meanwhile, persistent use of synthetic fertilizers has cumulative effect on groundwater – which also happens to be the main source of water to most rural households in Ghana. He further stated that, subsidy on inorganic fertilizers is not only environmentally unsustainable, but also, in the long, economically inefficient and socially unsustainable.
"The major flaw of the program is its reliance/subsidies on chemical fertilizers. This gives synthetic fertilizers unfair advantage over the use of organic fertilizer. Now, the key issue with reliance on synthetic fertilizers is groundwater contamination. This is both environmental and social challenge, since majority of rural households depend on groundwater, in the form of boreholes, wells etc. for drinking and cooking purposes. The implication is that an increase in the use of synthetic fertilizers leads to an increase in diseases like gastric cancer, goitre, birth malformations, and hypertension which has been linked to groundwater contamination." He said
"More so, due to the solubility of synthetic fertilizers, they are not able to maintain the soil quality or stay in the topsoil for long. This means, farmers need to buy fertilizers season in and season out. This in turn increases the financial burden and the cost of farming activities in the long run. Meanwhile, subsidies are also a cost to the state. In inference, subsidies on chemical fertilizers, in the long run, is economically inefficient". He added
He, however, advised that, there is a need to integrate the natural environment into the scope of the program in order for it to pass the sustainability test. According to him, this could be achieved through the adoption and promotion of organic fertilizer use, and also incorporation of agri-environmental education and awareness creation among the farmers. He said this during the launch of the 'Atwima Kwanwoma Integrated Farming Project' – The SEED Centre's project which aims to promote conservation agriculture – at Trabuom, in the Atwima Kwanwoma District of Ghana.