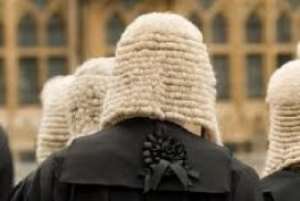 The Judicial Service says this year's Legal Term's Alternative Dispute Resolution (ADR) Week, nationwide, has been slated for March 12 to 16.
A statement signed by Mr Alex Nartey, the National ADR Coordinator, said the Week is under the theme: 'Quality Justice: The Role of ADR.'
It said 87 courts, comprising 20 circuit courts and 65 district courts, would devote a whole week for settlement of cases with ADR across the country.
It explained that the focus of the Legal Year ADR Week is to reduce backlog of cases at the 87 courts by 20 per cent.
The statement, therefore, appealed to the public, the Ghana Bar Association, the Media and disputants to participate fully and corporate with the Judicial Service to make the ADR Week a success.
'The official opening of the Week would be marked by a press conference at District Court 'B,' Sunyani, the Brong Ahafo Regional Capital,' it added.
ADR has been adopted by the Judicial Service of Ghana as part of its adjudication process.
Dubbed: 'Court-Connected ADR,' the concept aims at ensuring that access to justice in the country is made easier, cheaper, non-adversarial, expeditious and flexible to all, particularly the poor and vulnerable.
ADR also gives parties the opportunity to settle their cases through mediation. The availability of ADR also acts as a complement to the adjudication process in the courts.