March 11, 2018
|
Releases Press Release
Organisation of Ghanaians Abroad / Ghanaian Community in France Council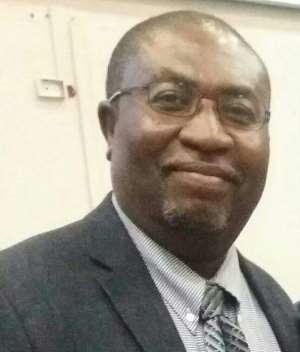 On behalf of the Organisation of Ghanaians Abroad, OGHA and the Ghanaian Community in France Council, GHACIF, I wish to congratulate the President and People of the Republic of Ghana on the Occasion of Ghana's 61st Independence Day Celebration.
Our significant Remittances, our Investments, our International Consumption and projection of Ghana Products Abroad make us a clear 11th Region. We duplicate and project all segments of Ghana abroad.
The creation of a Ministry of Ghanaians Abroad manned by Ghanaians Abroad will be a one stop shop for all the goodnesses of Ghanaians abroad identified and captured for Ghana's Development.
Mali, Senegal and several other countries are sustaining their economies and developments with it. Ghana has a lot to gain by Emulating them.
May the immense pool of Talented, Skilled and Patriotic Ghanaian Generations Abroad be Committed to a course to drive Ghana forward as we celebrate our 61st Anniversary of Independence.
Long Live Ghana and God bless Ghanaians
Osei Mensah Michael(President)
Organisation of Ghanaians Abroad/
Ghanaian Community in France Council