One Day Seminar On Ghana's RTI Bill Held In Washington DC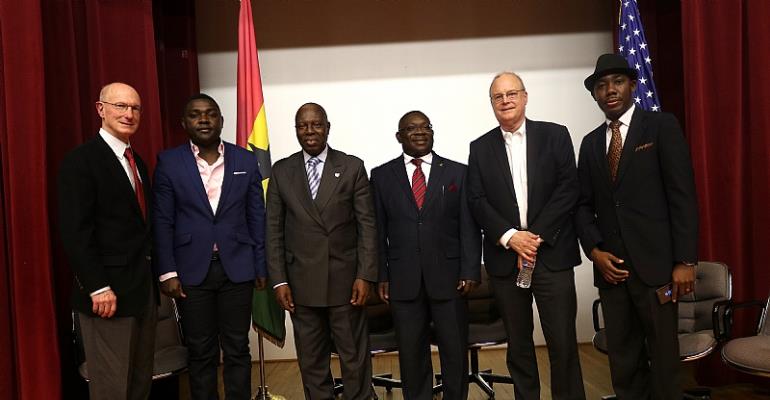 The proposed Right To Information (RTI) Bill of Ghana which has been in the country's Parliament for over a decade and a half without being passed, is expected to give the public access to information held by public institutions and private entities which use state funds.
According to President Akufo-Addo of Ghana in his March 6, 2018, independence day address, the government has set a fresh timeline to get the RTI passed and it will be before the rising of parliament this year... Mr. Kevin Taylor of Loud Silence Media on March 9, 2018, played host to an RTI ​( https://lnkd.in/dmHTz8A) ​ seminar at the Embassy of Ghana in Washington DC, USA.
The event Coordinator was Oral Ofori of TheAfricanDream LLC and His Excellency Dr. Barfour Adjei-Barwuah - Ghana's Ambassador to the US - was the special guest of honor. The panelists included Jeffrey Bartholet who is a Senior Editor with the Pulitzer Center on Crisis Reporting, Thomas Susman who is Director of Governmental Affairs Office at the American Bar Association, and George Kwasi Bright who is the publisher of the Afrikan Post newspaper. This video is from the event.
#RTI2018Seminar
#TheAfricanDreamLLC
Video from the event​ http://bit.ly/2tBJLS2
​PHOTO CREDIT:
Kwame Asante Ofori
​His Excellency Dr. Barfour Adjei-Barwuah - Ghana's Ambassador to the United States is (3rd left), Thomas Susman - Director of Governmental Affairs Office at the American Bar Association (left), Kevin Taylor - CEO of Loud Silence Media (2nd left), George Kwasi Bright - Editor and Publisher of the Afrikan Post newspaper (4th left), Jeffrey Bartholet - a Senior Editor with the Pulitzer Center on Crisis Reporting (2nd right), and extreme left is Oral Ofori - Founder of TheAfricanDream.co