Anas Joins Amidu To Chase Corrupt Officials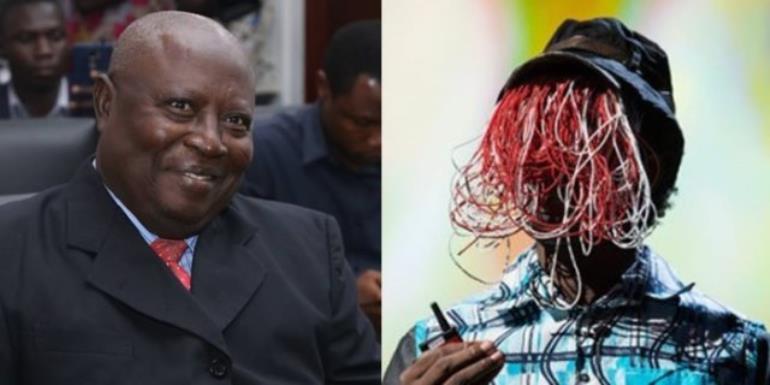 Ace investigative journalist Anas Aremeyaw Anas has revealed that he will be working hand-in-hand with the Special Prosecutor, Martin A.B.K Amidu, in fighting corruption in the country.
In an interview with Aljazeera, the multiple award-winning investigative journalist said: "… You have Uncle Martin sitting on that seat and I am collaborating with him, then there is really going to be heat on those corrupt officials in Ghana."
"We have spoken, we have looked at our differences, we have looked at our books and I can only assure the skeptics - those corrupt people in Ghana - that if it is about the two of us, we will definitely get together to ensure that the bad guys go to jail.
"When he [Martin Amidu] was being vetted, you heard what he said about me. The good thing about the two of us is that we all fight against corruption.
"We basically do the same thing. And we have sat down and looked at our books and I should warn people in Ghana, the corrupt officials…", he added.
Popularly referred to ask Citizen Vigilante, Mr Amidu will also see to the establishment of structures and systems for a sustainable and effective running of the Office of the Special Prosecutor which was introduced by the New Patriotic Party (NPP) government.
The creation of the office is in fulfilment of the party's campaign promise to tackle corruption in Ghana.
During his vetting, he emphasised he took up the appointment to help fight corruption. He promised not to be biased but to be fair and neutral in the discharge of his duties.
Mr Amidu took the oath of office as the first Special Prosecutor some two weeks ago and will see to the investigation and prosecution of all corruption related cases.
Ghana was recently scored its lowest in corruption perception ranking in four years.
The latest Corruption Perception Index (CPI) released last month by the local chapter of Transparency International, the Ghana Integrity Initiative (GII), scored Ghana 40 out of a possible clean score of 100 and ranked the country 81 out of 180 countries assessed.
The index shows that Ghana's performance has dropped by three points from its 2016 score of 43, and 7 points cumulatively from the 2015 score of 47.
On the African continent, both Burkina Faso and Lesotho overtook Ghana when compared to the 2016 index.
"This score is the lowest in Ghana's CPI score since 2012 when CPI scores became comparable," according to the GII.
The report says an average score of less than 50, which is what Ghana has received for 2017, shows serious corruption in the country.