Cocaine Ring Busted In Helsinki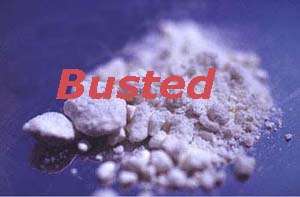 Helsinki, the capital town of Finland has been inundated with news of Police arrests of narcotic peddlers over the past couple of weeks.
On Tuesday the 11th of August 2005, Ghanaians living in Finland woke up to a disturbing news in the Finnish media, that, a Ghanaian narcotic ring operating in Helsinki capital area has been busted.
According to the Police report, this was a well orchestrated and organised criminal gang dealing in the smuggling and sale of cocaine and heroine in major cities in Finland. The news sent chilling waves of embarrasment through the small Ghanaian community, who are law abiding and well known for their national pride and hardworking predisposition.
In the report, the police coomissioner Jukka Larson mentioned that, this narcotic gang has been operational since early summer. Larson reiterated that, members of the gang included some Ghanaian residents as well as others who visited Finland as tourists.
The ring was busted when a 37 year old Ghanaian tourist, whose name, the police did not disclose, was arrested in the beginning of July this year. He had in his luggage, packages of small bags containing tenths of grammes of cocaine, together with thousands of euros in cash.
Further police search in his temporal resident in Tapanila, a suburb of Helsinki, retrieved another batch of cocaine and heroine. This brought the total amount to about 1 kilogramme of cocaine and about 500 grammes of heroine in total, confiscated. In the report, commissioner Larson mentioned that, this was so far the biggest amount of cocaine confiscated by the anti-narcotics squad in Finland. The report also added that, the market value for 1 gramme of cocaine is 100 euros per dash.
Larson also mentioned that, another Ghanaian of about the same age as the main suspect was arrested together with several others. No other national was arrested, however, the number of arrests made by the police was not disclosed.
The trail of cocaine smuggled to the country was traced between Ghana-helsinki airport. Police mentioned that, the source of this hard-drug in Finland is reportedly from Ghana. Larson also reiterated that, cocaine related crimes are far and fewer in Finland, and added that, less than 10 grammes is confiscated per year.
The investigation still continues. Footnote: Although the police report did not mention the number of arrests so far made, the Ghanaian community resident in Finland, helsinki, know of only one person together with the chief suspect who are so far detained in police custody.