March 8, 2018
|
News General News
Duration For Independence Day Parade Should Be Reviewed – Ofosu-Ampofo
Daniel Koranteng Kwagyiri|ahotoronline.com|Ghana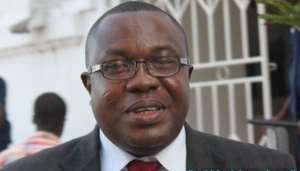 Former local government minister and the Vice Chairman of the National Democratic Congress (NDC) has advised organizers of the Independence Day parade to be mindful of the Duration of the time spent on the celebration.
According to him, the insistent collapse of pupils during the parade is unfortunate and needs to be checked.
Speaking on Ahotor FM's Morning Show with Onantefour Addea Mununkum the Vice Chairman stated, "We should not keep these children in the sun for a longer period; this I believe is a major cause of this insistent collapse. I do remember during the late president Mill's period this parades were done swiftly in other to avoid such incidences".
At the black star square where a large number of Ghanaians including the president of the republic and other special guests from other countries gathered for the national celebration, over ten pupils collapsed while participating in the independence day parade.
Some security personnel also collapsed and were together with the unconscious pupils carried in to the ambulances stationed at the venue and were given first aid by the Red Cross society.
The district chief executive for Wassa East District, in the Western Region Wilson Arthur, also collapsed while delivering his address on the grounds of the Independence Day celebration.