Concern Life Foundation Wants Affirmative Action Bill Passed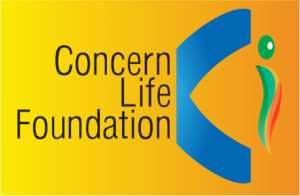 Concern Life Foundation, an NGO, has appealed to the government to hasten the passage of the Affirmative Action Bill into law to ensure effective gender equality in the country.
The NGO in a Press Release signed by the Founder and Executive Director Miss Lydia Alhassan on the occasion of the International Women's Day said, '' We think this year s' theme for the International Women's Day celebration ''Press for Progress'' is one that urges us to continue to work tirelessly in a an effort to ensure that the ''She'' (women and girls) are given their deserving roles in the homes and society. With women making up more than 50% of the world population and often being the main link for the family and connection to the community, there remains a great deal of work to be done to ensure equal rights in all aspects of life''.
The International Women's Day was instituted by the United Nations in 1975 to celebrate and encourage women across the globe in their various professions. The day also encourages the world to reflect on the importance of gender equality and equity and celebrate the successes of women.
'' Although there is still a lot to be done, we can pat ourselves on the back for the work that has been done so far. In view of this, the Concern Life Foundation will like to express its deepest gratitude and appreciation to all the women who are pushing to the fore the women Gender,'' Said Miss Lydia.
The NGO implore government to fast track the passage of the Affirmative Action Bill. '' As we ''Press for Progress'' we will implore government to fast track the passage of the Affirmative Action Bill into law. This would give legal Backing to the dreams of all organizations looking to level the playing field.''
The organization in the press release also outlined some of its projects that are geared towards empowering women. '' As an organization we launched our ''SHEPRENEUR Project '' earlier this year. The project is expected to engage over one thousand Kayayei, physically challenged , widows and unemployed women and train them in beads design, soap making and shampoo making, tie and dye as well as yoghurt making. We have held two training programs for women in the Upper West and Upper East regions. This is expected to be replicated in the other eight regions. With funding and logistical support from stakeholders, we can scale up this project to benefit more people. We share in the President's dream when he launched the HeforShe Campaign. We believe that the SHEPRENEUR Project'' is going to help Ghana realize its Sustainable Development Goals 3 and 6 by 2030''.