March 8, 2018
|
Opinions Opinion/Feature
How To Market A New Product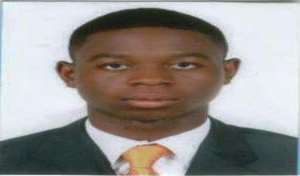 Introducing a new products or services to the market is one of the most difficult aspects of product lifecycle. A lot of marketing organizations have not realized that. And it's has become a burden not only on their market share, but also a decline in returns on investment (ROI).
However, branding, advertising, direct sales, inbound marketing and event promotion are few integrated communications tools that make up the essential components of any successful marketing campaign. When marketing a new product, you need to create a brand that people recognize and want to learn more about.
Through advertising and marketing, you can educate, entice and compel consumers to purchase your new product. With so many products on the market, it is important to utilize as many marketing avenues as possible to reach your target markets. These spots include direct mail marketing, social media marketing, email marketing, PR and person-to-person marketing.
Develop a company brand before attempting to market a new product. A brand is your company and product "identity." It is how consumers perceive your products and, ultimately, may determine whether they choose your product above all the others on the shelf. Developing a brand can help you segment the market, determine target markets, and reposition your products in marketplace. And most importantly, it does allow you to design a profitable marketing strategy. To create a company brand, list the benefits of your product. For example, promote its health benefits, how will customers be perceived if they use it and ingredients that set it apart from others. Choose one or two benefits to create a company brand and marketing plan.
Write a marketing plan that includes a description of your target markets. These are people most likely to purchase your product. Identify ways to reach the target markets through advertising, PR marketing, which typically includes placing ads in magazines, billboard advertising and online advertising on websites to influence your target markets frequently. You can also build a website and engage directly with customers through social medial platforms, set up tasting booths in grocery stores and other public places to encourage people to try your new product or create direct mail and email marketing campaigns.
Build a website that includes information about the product, where it is available, ingredient information and contact information. Create fan pages on websites, such as Facebook, to start marketing your new product online. Post interesting information about your product, entertaining stories, comments and other items to continually draw interest from consumers. Place ads on Facebook to attract even more consumers to your website and fan page. You can target certain markets using the keyword tools provided. Update your website and fan pages often. Add fun games, surveys, contests and customer testimonials.
Create a direct mail marketing campaign to send targeted consumers information and coupons. Create materials such as a postcard or fliers that include basic information, a catchy slogan and a product picture. Purchase a mailing list of those that fit your target market from a reputable marketing company. Visit the Better Business Bureau before paying for a mailing list to determine if the company is legitimate. You can also build your own list through mail and delivery services like the GH Postal Service, DHL and Fedex Express. Both websites have mailing list building tools that allow you to send direct mail to specific areas. Select a location, such as a city or neighbourhoods known for having younger or older crowds, depending on your target market.
Create an email contact list through your website or fan pages. Encourage consumers to sign up to receive free samples, discount coupons or other free prizes. Send periodic emails to consumers that include fun or valuable information or additional discounts to increase sales.
Create brand awareness by participating in charity events, sponsoring a sports team, starting a foundation or charitable organization or organize events throughout the year, such as a milo marathons, RTP awards, VGA awards, Ghana meets Naja music show, GNPC health walk or concert series at a local park. Print banners and other promotional materials to hang in sponsorship areas, booths at charity events or on concert stages to promote your product.
The points raised above is not enough for win-win products launch in the marketplace, but if taken into consideration and explore more strategic ways – organizations who are much interested in customer oriented can increase their market shares beyond estimated target sales volume.
The writer:
Emmanuel Kaiser is a Certified PR Executive. And CEO of Kaiser MEDIA, a PR Marketing Communications Agency
Email: [email protected]
Tel: +233543321514
Twitter:@Mediakaiser
Loc: 5th avenue, NII Lante Geoge ST
Trade Fair
Accra, Ghana.