Colorful Ceremony Held In Obuasi To Mark Ghana's 61st Independence Day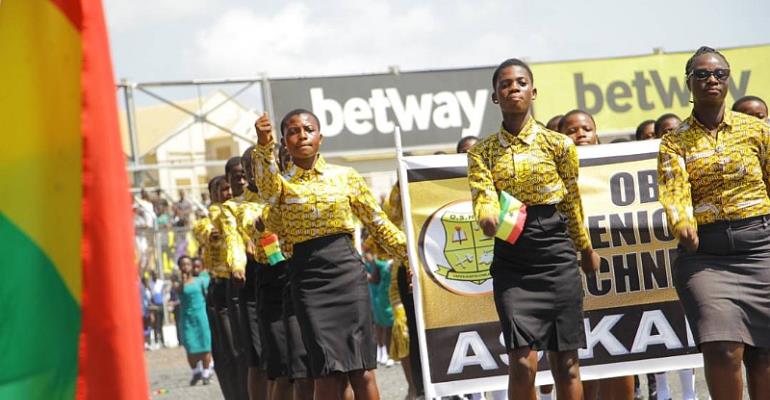 The Municipal Chief Executive for Obuasi Hon, Elijah Adansi Bonah led the people of Obuasi to mark this year's 61st Independence Day celebration of the Republic of Ghana in Obuasi.
The highly patronized national event witnessed over seven hundred (700) school children draw from thirty-seven (37) schools in the Municipality engaged in a march past competition.
Addressing the gathering, the Municipal Chief Executive who read the President's speech praised Ghanaians for their unity in diversity stressing that, though we belong to different ethnic groups, Ghanaians are comfortable in our skin. Again he said, "apart from the physical, outward things that identify us, there are more subtle but important things that define us as Ghanaians, that is, our hospitality."
On the theme for the celebration "Ghana beyond aid" the M.C.E said, it is realistic adding that it cannot be achieved overnight but rather through hard work, creativity and a consistent fight against corruption in public life which has been the bane of our country over the years".
Relating the theme to Obuasi, Hon. Elijah Adansi Bonah said the only way the country can wean itself of donor support is for the citizenry to fulfill their tax obligations. He encouraged the media and opinion leaders to lead the campaign to encourage payment of taxes.
On security, the M.C.E said the Municipal Security Council (MUSEC) which he is the Chairman, is working assiduously to protect the life and property in the Municipality. He again through his speech allayed the fears of residents and said he is working with stakeholders to maintain the existing peace in the Municipality.
The Municipal Director of Education, Mr. Anthony Maxwell Amoako in his speech felicitated the teachers and the school children for coming out in their numbers to take part in the march past. He said his outfit has put measures in place to ensure that candidates who will sit for this year's Basic Education Certificate Examination (B.E.C.E) pass their exams and protect the high reputation of Obuasi when it comes to B.E.C.E
After the march past, Christian Preparatory School, St Philip Catholic International, Obuasi Senior High School and Our Lady Preparatory emerged winners in the Primary, Junior High School, Senior High School and Cadet Categories, respectively.
Traditional leaders, the Clergy, Security personnel, Assembly members, Heads of Department, Past Municipal Chief Executives, representatives of Political Parties joined in the celebration.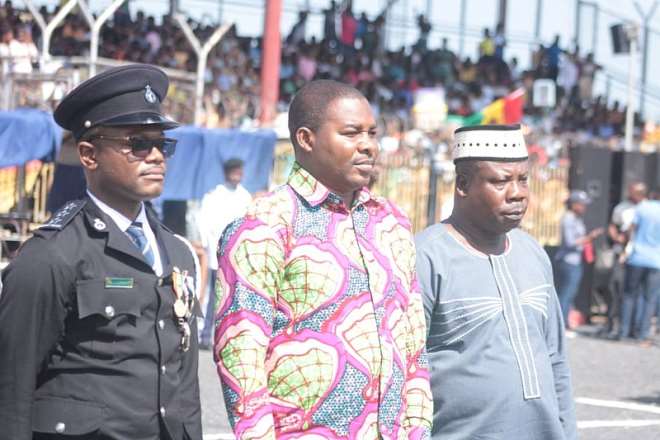 Img-20180307-wa0007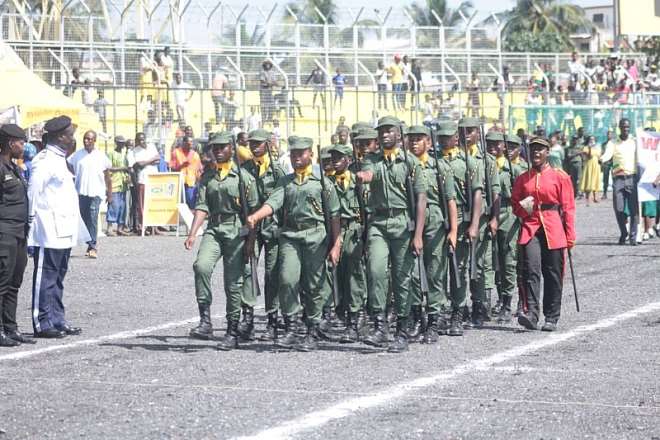 Img-20180307-wa0009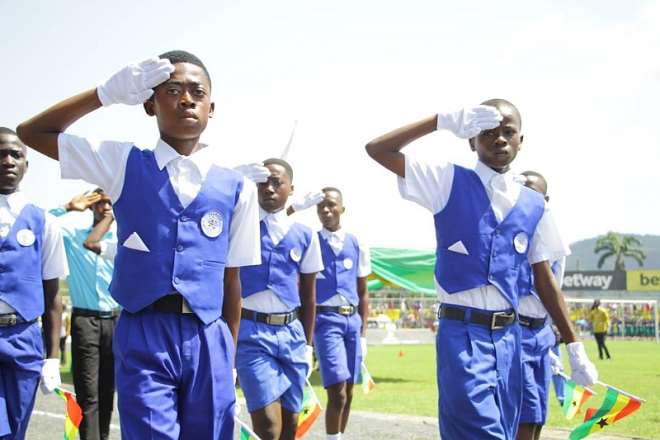 Img-20180307-wa0010