March 8, 2018
|
Opinions Opinion/Feature
Nelson Owusu Ansah, Incoming Ashanti Regional Youth Organizer Celebrates All Women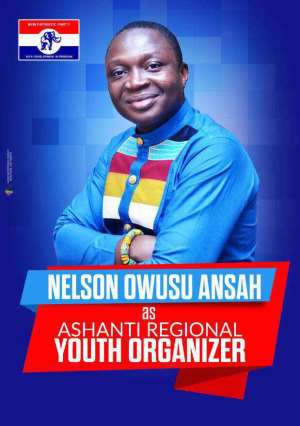 On the occasion of International Women's Day, I join hands with the all persons across the globe to wish and celebrate this remarkable day with all women.
It is indeed a worthy course to set a day to project, inspire, motivate and celebrate our hardworking women.
Like our Ghanaian hero, Dr Kwagir Aggrey once said, "if you educate a man, you educate one person but if you educate a woman, you educate a nation". To me, this is not just some words to eulogize our women but a true reflection of the important roles of women in the society.
It is my wish that, today shall be a day to instill in all women the meaning and important roles they play in building a responsible society. Let us not give way to any form of intimidation that seeks to undermine women especially our gallant Ghanaian women.
It is worthy to also advise our young ladies to keep their dreams and work towards them. Let's take a cue from our noble first lady, Mrs Rebecca Akuffo-Addo, the second lady, Mrs Samira Bawumia not forgetting all those in responsible positions in our socio-economic life such as those in parliament, academia, legal fraternity, banking and finance, engineering and others.
They are where they are today because they once upon a time determined beyond all odds. It is possible the Ghanaian woman is capable of making Ghana the place we want to be.
Let us all live our past behind and build a new dream of lifting the image of women by leading examples.... The Ghanaian women is capable!!
Let's take a time to appreciate the divine forces of the world (women), without them our existence is impossible.
God bless our homeland Ghana!!
NELSON OWUSU ANSAH
(INCOMING ARYO)