Ghana Looking For Alternative Refrigerants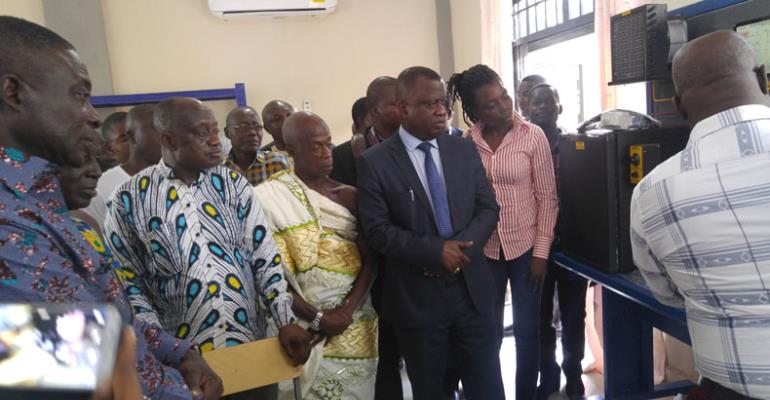 The Environmental Protection Agency (EPA) has stated that Ghana is ready to adopt alternative refrigerants such as hydrocarbons and ammonia as part of efforts to phase out Ozone-Depleting Substances (ODS).
Peter Abum Sarkodie, Executive Director of EPA, who made the assertion, said the nation must have well-trained servicing technicians in order to do so.
Speaking at the launch of a new Refrigeration Centre of Excellence at Kumasi Technical Institute, Mr Sarkodie stated that the EPA has a responsibility to ensure the reduction in the use of refrigerants that cause ozone depletion and global warming.
"By so doing, we will be helping to achieve the Sustainable Development Goals 7 and 13 and clean change energy, and climate action respectively," he noted, and added that it would help the nation to meet obligations of the Montreal Protocol and its amendments.
The EPA boss indicated that the Refrigeration Centre of Excellence at the Takoradi Technical Institute would serve the southern sector.
According to him, a national refrigeration centre would soon be commissioned at the Accra Technical Training Centre.
"In this regard, we will build a cadre of highly skilled and qualified technicians, thus creating jobs, gaining climate and ozone benefits from these sectors and enhancing national development," he intimated.
Mr Sarkodie explained that the installed equipment at the centres would be used to test adulterated refrigerants.
The Ashanti Regional Minister, Simon Osei-Mensah, who commissioned the centre, stated that government would place emphasis on technical education.