Kweku Baako Defends Buhari In His Attempt To Support Ghana To Fight Corruption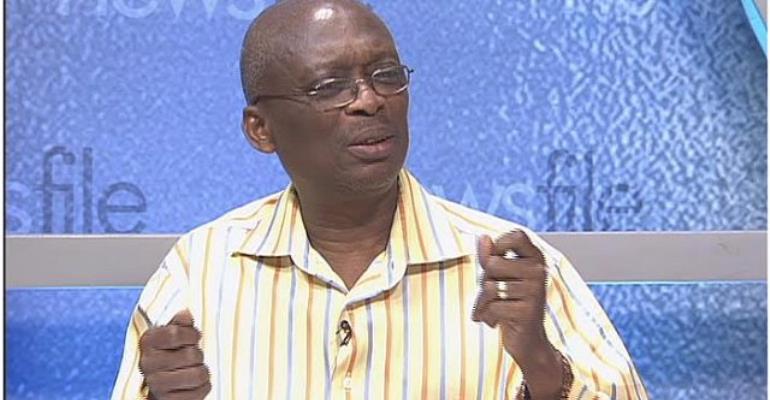 The editor-in-chief of the New Crusading Guide Newspaper, Malik Kweku Baako Jnr has lashed out at some Ghanaians who mocked Nigerian president Muhamadu Buhari after pledging to support Ghana fight corruption.
President Buhari who was in Accra as a special guest of honour at the 61st Independence celebrations on Tuesday commended president Nana Addo Dankwa Akufo-Addo and Parliament for passing the Special Prosecutor's Bill and setting up an office for same.
He said Nigeria will always be available to support Ghana in its bid to ensure that corruption is rooted out, adding, "our Excellency, I can assure you that you have a good partner in me in tackling endemic corruption."
Social media went agog after this statement. Many wondered how the president of a country ranked 148th most corrupt country in the world out of 180 could help Ghana.
Indeed, anti-graft institution, Transparency International has said the corruption perception in Nigeria worsened in the year 2016 and 2017.
But Kweku Baako said Mr Buhari's critics have got it all wrong.
President Buhari delivering his speech at the 61st Independence Day anniversary celebrations
Describing them as "intellectual midgets and political windbags", the astute journalist said it was unfortunate that the president was attacked.
President Buhari, for him, has made some progress in the fight against corruption in his country and therefore has every right to want to assist Ghana on what to do in order to succeed as well.
"People are giving the impression that Buhari has been entirely useless…they are retrieving cash and collaborating with foreign governments and banks."
He said that it was entirely possible for Ghanaians to take money from here and stash it in Nigeria and for those monies to be retrieved, there will be the need to have information transfer between both countries.
"And in any case, crime is transnational so if a head of state comes to Ghana and pledges his commitment to collaborate with his fellow head of state to fight a crime, how is that an issue," he queried.
He said the comments and posture of Ghanaians regarding the issue is "too crude and cheap."