March 7, 2018
|
Opinions Opinion/Feature
Re:Giving The Dog A Bad Name; Manasseh's Hatred For Dr. Agyapong Stinks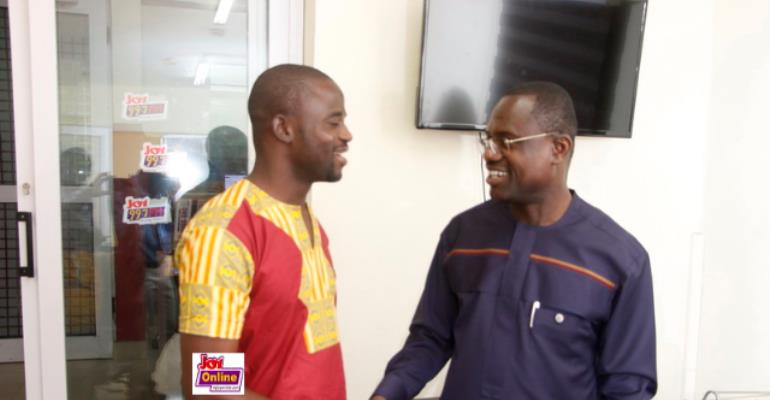 Dear Richmond Yaw Asamoah.........
Yesterday I took time out of my busy schedule to read your article as captured in the caption above. In the said piece which is published on Ghanaweb, you accused Manasseh Azure Awuni of seeking to tarnish the hard earned reputation of Joseph Siaw Agyapong who double up as the CEO for the Jospong group of company. You ostensibly focused on his recent comment which admonished Nana Akufo Addo government to pay attention to the dealings of the said company with the Repubic of Ghana. I found your article as intriguing because,you failed to justify the reason why in your opinion, Joseph Siaw Agyapong has always been the subject of persecution in Manasseh's investigative work. I am very much aware that, the said article you wrote about the gentleman was your constitutional right to freedom of speech and thought as underpinned in the explicit provisions of Article 21(1) sub clause (a )and (b) of the supreme law of the Republic of Ghana.
I have never met Manasseh Azure Awuni in person neither did i seek any permission from him for this untimely reply. The beneficiaries of Manasseh's work of which I am part have a duty to ensure that, people like his calibre whose work as an investigative journalist has contributed immensely to the development of this nation as well as a wake up siren against the unjust milking and looting of the public purse are not crucified or sacrificed on the altar of malice by any individual. A simple and a fleeting perusal of the The 2015 Auditor General report and the gyeeda report would have saved you from subjecting your self to public mockery and ridicule for coming out with such a loose and miserable article.
Page 10 of the gyeeda report made series of dangerous findings concerning the sanitation modules of NYEP and if you care to know,the sanitation module was handled by Jospong group of company. Again Contrary to article 252 (3), 1992 Constitution, Section 7 of the District Assemblies Common Fund Act, 1994 (Act 455), each municipal assembly,metropolitan and district Assembly pays unconstitutional amount Of money to Jospong for fumigation which according to the 2015 Auditor General report and a documentary by joy tv has never been executed as required. Every district assembly pays an amount of Ghc 161000, municipal assemblies pay Ghc 184,000 as well metropolitan assemblies which according to the Auditor report,pays an amount of Ghc 207,000 to Jospong group of company on a fumigation contract entered by the John Mahama government and the said company.
In 2014, the world bank blacklisted and banned Jospong group Of company from bidding for institutions contract for indulging in fraud in a contract to build a land fill site in liberia. According to the world bank, the Jospong group of company paid bribes to secure the said contract cum failure on the part of the company to do a proper job. Again in 2012, Jospong group of company took monies to provide fumigation to Asante Akim central but failed to do so.
On the face of findings in the gyeeda report and the Auditor Report, it will be erroneous for anybody to accuse Manasseh Azure Awuni of seeking to sink the image of Joseph Siaw Agyapong . Joseph Siaw Agyapong himself would have dragged Manasseh Azure Awuni to court for defamation of character if indeed his reputation has been impugned or damaged as you claimed in your article. Manasseh Azure Awuni has done a lot of good things for the Republic of Ghana and some of us will not sit aloof for people who are not happy with his work due to reasons best known to them to paint any bad picture about him as an enemy of progress or a hater. At this moment i will sign off for the mean time.
Dawda Eric(Equity)
Citizen Vigilance for Justice
6th March,2018