March 6, 2018
|
News Social News
Korle Bu's Emergency Centre To Be Re-roofed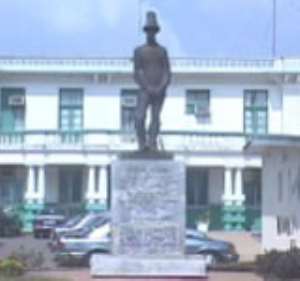 The Management of the Korle-Bu Teaching Hospital on Monday, handed over the re-roofing of the new Accident and Emergency Centre to DOMOD Roof Limited, a leading manufacturer of quality roofing and cladding materials, to start work.
The project, when completed, would address the multiple leakage problems, and help ease the congestion and difficulties that presently confronted patients at the old Surgical Medical Emergency Unit.
The initiative by the Hospital Management was to ensure conclusion of works, which also involves civil and other installations at the facility, which had earlier on been renovated by the Ministry of Health.
Mr Fred Kwofie, the Managing Director of DOMOD Roof Limited, at the handing over ceremony in Accra, said the company expects to complete the project within two weeks.
He explained that the Company was awarded the contract after going through the official processes, and was committed on sticking to the timeframe and agreement, to help promote efficient and effective healthcare delivery at the Centre.
'We have provided Korle-Bu with a flexible repayment terms, knowing that the hospital is currently cash strapped,' he said.
Mr Kwofie said with the Company's record of accomplishment in producing and skillfully using premium Aluminum roofing sheets for all forms of buildings, it would assured that project excellence would be achieved.