Ghana Near $1,000 Per Capita Income - Baah-Wiredu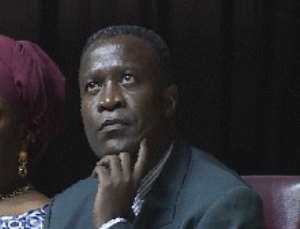 The government's aim of achieving a $1,000.00 per capita income by the year 2010 is being realized as it has increased from $450 to over $600, the minister of Finance and Economic Planning, Mr. Kwadwo Baah Wiredu has reiterated.
The minister told some financial reporters at his office on Wednesday that, indeed, Ghana has crossed the $600 per capita income level and this would be announced by the relevant body in the coming days.
"The only institution that can come out to declare it is the statistical service but as they are not yet out with it, our statistics reveals that Ghana is well over the $600 mark."
He held that the International Monetary Fund (IMF), World Bank and the Government Statistician are currently looking at the per capita income figures too.
President Kufuor had said at a press conference at the castle that, IMF has acknowledged that Ghana's per capita income now stood at $600, up from $450 last two years and $270 in 2000.
The over $600 per capita income announced had been refuted by some opposition parties as not reflecting what is happening on the ground.
The minister had invited some financial journalists to his office for an interaction and told them that financial stories compiled by business reporters had been factored in the preparation of the budget. He said the interaction, which would be institutionalized, would create a forum for sharing ideas and help in the explanation of difficult economic and government issues.
Present at the interaction were financial journalists from The Business Week, Top Radio, Peace FM, Ghanaian Times, The Chronicle, Daily Guide among others.