NCTE Move To 'Manage' Technical Universities Meets Strong Opposition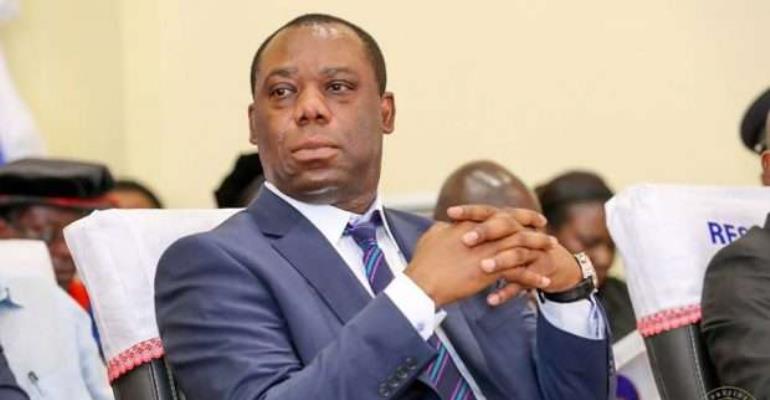 The Ghana National Union of Technical Students (GNUTS) has kicked against what it calls attempts by government to transfer the management of technical universities from governing councils to the National Council of Tertiary Education [NTCE], and the Ministry of Education.
According to the students, attempts to amend sections of the Technical University Act seek to sabotage the effective running of technical universities.
Speaking at a press conference on Monday, the National Coordinating Secretary for the union, Abdul Rahman Ibrahim, argued that, technical universities were capable of being autonomous hence must be allowed to operate as such.
"Since the conversion of the polytechnics to technical universities in September 2016, these institutions are still running the same programs as they were when they were polytechnics, and have not been given clearance by the National Council for Technical Education (NCTE) to begin offering a straightaway 4-year degree program. This has largely affected the technical universities and is contributing to low patronage by applicants…In spite of the crippling but avoidable challenge affecting technical universities, government intends to worsen the case of these institutions with unnecessary sections in the technical universities (amendment) bill 2017."
The students criticized the Education Ministry for championing the cause to cede management of their schools to the NCTE.
They said the Ministry was engaged in acts to promote "oppressive and dictatorial management of tertiary institutions."
"The proposed amendments, in summary, seeks to take away the autonomy enjoyed by the Technical Universities just as it exists in all other Universities in Ghana. It is beyond reasonable comprehension that the Ministry which is expected to champion and observe best practices in education management has now become the proponent of oppressive and dictatorial management of tertiary institutions."
While urging the government to reconsider the proposal, the student's body threatened to stage a protest if the government does not take a positive action on the matter.
TUTAG to strike over NTCE's attempt to 'undermine' technical universities
The Technical University Teachers Association of Ghana (TUTAG), had earlier threatened to embark on strike if some sections of the 2016 Act that establishes Technical universities are amended.
According to the Chairman of the Ho chapter of TUTAG, Albert Laurent Sakabutu, the amendment is going to make it impossible for technical universities to do anything on their own without recourse to the Ministry of Education and the National Council for Tertiary Education (NCTE).
"We are being told that anything you want to acquire in terms of property you need to seek to approval from the NCTE, this is in clear contravention with the Public Procurement law and the Public Finance Management Act," he said.