National Service Boss Sweats Over $300,000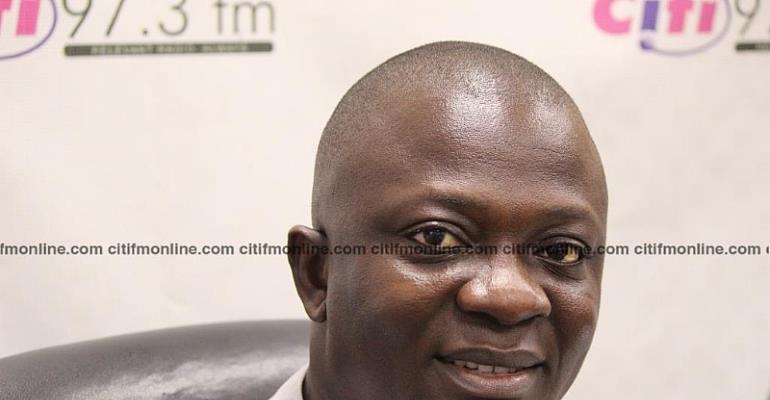 Minister of State in charge of National of Security, Bryan Acheampong has said that although government has received a report on the training programme for representatives of the various youth agencies at the Massachusetts Institute of Technology (MIT), it is yet to be briefed on the full details of the programme.
He stated on Citi FM's news analysis program, The Big Issue that officials of the National Service Secretariat (NSS) which is overseeing the programme, will be summoned to brief them on the strategies being employed by the Secretariat as part of the programme.
Although he noted the importance of coordination amongst the youth agencies in order to find solutions to unemployment, he expressed some misgivings about the cost of the programme and suggested that the NSS could have looked at other options within the country.
"Maybe we should have look at the strategies, maybe we should have looked locally. I have received a report about this program and we are yet to call NSS to apprise us with what they intend to do," he said.
"We are yet to be apprised of the full facts of what they are doing and we are interested in this as long as the public is concerned about strategy and cost. We will invite them [NSS] and see what's going on in there."
The National Service Secretariat is set to spend about $300,000 on a two-year workshop programme at MIT, involving a series of sessions geared towards exploring solutions to reduce youth unemployment.
17 persons, chosen from youth agencies, as well as persons from academia and corporate Ghana, will fly to the US periodically, between now to 2019.
Last week, NDC Member of Parliament for Kumbungu, Ras Mubarak raised issues with the amount spent on the programme.
He said: "as far as I am concerned, it is completely an outrage to have spent over GHc 1.6 million for 13 officials to travel to the USA for a training programme at a time where the National service Secretariat cant even meet its obligations as far as paying the allowance of service personnel are concerned."
Mr. Ussif, however, defended the move to resort to MIT saying the government was responding to Ghana's unemployment problem and it believed the series of workshop's at MIT presented a solution.
"All this was put together for us to have a two-year intensive workshop to come out with a module that will be feasible for sponsorship from any donor funding… all these efforts are to reduce the youth unemployment in this country," he explained.
Mr. Ussif maintained that MIT has "the potential of helping us with the research and analysis to be able to come out with a feasible module."