March 5, 2018
|
News Crime & Punishment
3 End Up In Court Over Breach Of Peace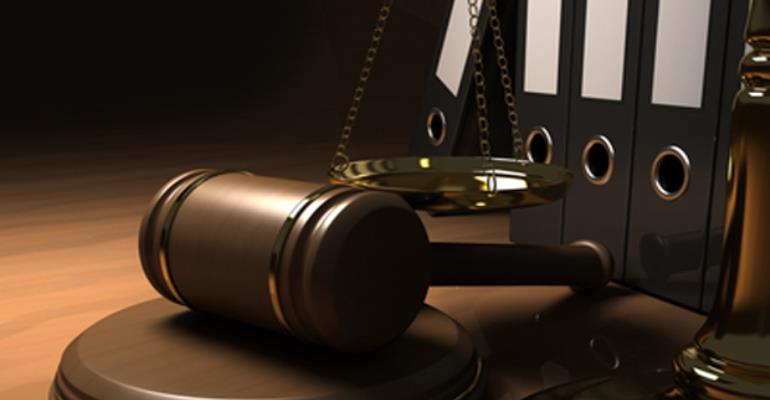 Two natives of Ahanta in the Western Region have been hauled before a Sekondi District Court for their alleged involvement in certain activities that was said to have the tendency to breach the peace of the area.
The two persons, Nana Taiba II and Ernest Amoah have been accused of outdooring a chief at Aketenchie Division in the Ahanta Traditional Area without recourse to the king makers of the area.
They were therefore charged with abetment and breach of public peace.
A third accused person, Kwaw Prah has also been charged with acting as a chief even though he knew he was not qualified.
The three accused persons pleaded not guilty to their respective charges and the court presided over by His worship Jonathan Avogo granted them bail and adjourned the case to March 13, 2018.
Presenting the facts of the case, Surgent Patrick Amoh Mensah mentioned that the complainant in the case was Anthony David Nicol-Sey, the Regent of Akentenchie Division in the Ahanta Traditional Area.
"The accused persons Nana Taiba III, Kwaw Prah and Ernest Amoah are queen mother, self styled Chief and an Elder of Akentenchie respectively", he added.
He told the court that on May 15 2015, Kwaw Prah was secretly taken to Aketenchie township by Nana Taiba and Ernest Amoah and introduced him as the new chief of the town.
He indicated that the two claimed that Kwaw Prah was succeeding the late Nana Eben Ayeboafo VIII, who was a chief, knowing very well that their action could spark violence in the town.
Upon hearing the matter, the complainant reported it to Nana Baido Bonsu XV, the Omahene and President of Ahanta Traditional Council.
The Omanhene, on receipt of the information, called and advised accused persons to rescind their decision for peace to prevail at Aketenchie but they refused to heed to the Omanhene's advice.
The prosecution added that the complainants upon pressure from the king makers, elders and the entire citizenry of Aketenchie reported the case to the police.
This prompted the police to arrest the three accused persons. In their caution statements, the accused persons alleged that the area had two gates from which chiefs were selected and that it was time for them to select someone for the throne.
And so they selected Kwaw Prah and kept him in confinement pending installation but were stopped due to some pending court cases with the complainant.
According to the prosecutor it was clear that the action by the accused persons would likely breach the peace of Aketenchie.
"This was confirmed when the police visited the town and interviewed some of the residents and after investigations, accused persons were charged with the offences and subsequently brought before the court".
From Emmanuel Opoku, Sekondi