4 March 2018
|
NPP News
Loose Cannon Obiri Boahen Sweats As He Apologises To NPP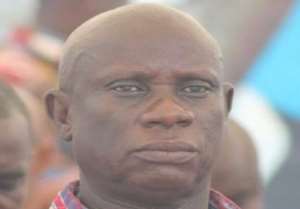 The Deputy General Secretary of the New Patriotic Party (NPP) has rendered an apology to the president, Nana Addo Dankwa Akufo-Addo and members of his party over comments he made in a leaked tape.
Mr Obiri Baohen in the leaked telephone conversation that went viral last week is heard complaining about certain happenings in the NPP.
He lamented about being sidelined in the party since it took office last year and complained about not benefitting from that victory as others.
He also claimed in the conversation that the NPP had received GHS50 billion from the presidency in support of the Party's Delegates Conference which was held in Cape Coast last year.
However, in a statement copied to Joy News, Mr Boahen said "Respectfully, I am by this letter expressing my profound apology to the President, the Vice President, the Chief of Staff, the Steering Committee, the National Executives, Council of Elders, the National Executive Committee, the National Council of the New Patriotic Party and every member of the NPP for my indiscretion."
He described the leaked tape as "heavily doctored and fraudulently voice-mimicked, which the contents thereof are untrue and incorrect ought not to be given any credence and attention."
Below is a copy of the full statement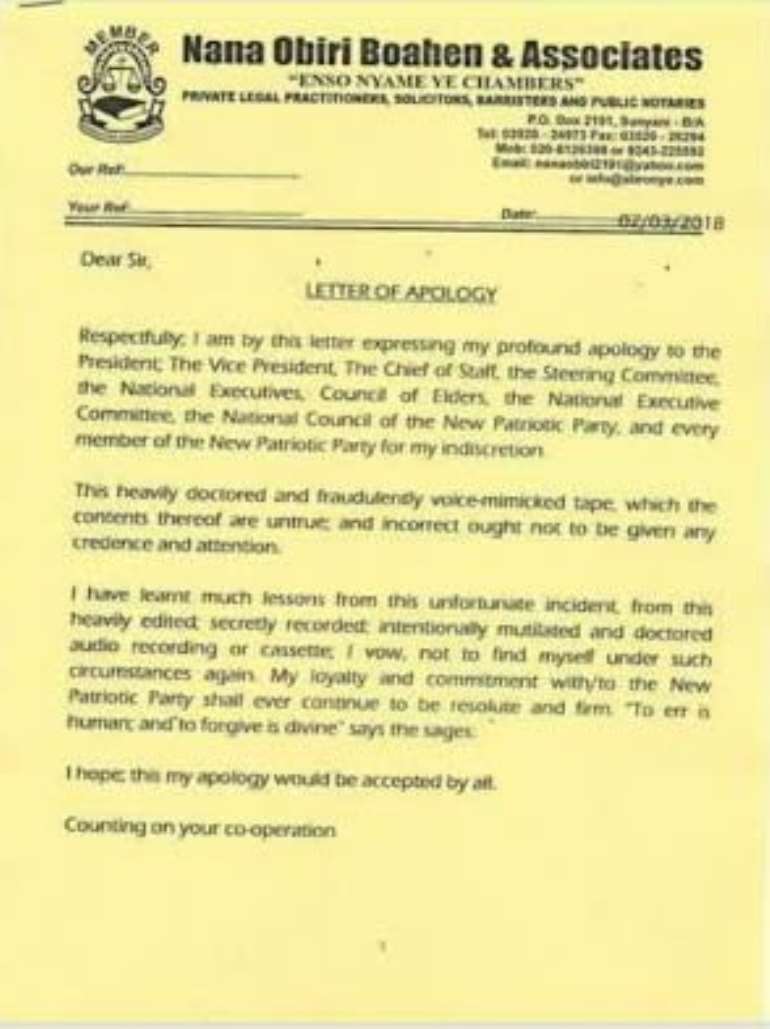 Catch up on the latest news videos from Modern Ghana.
Advertized