March 3, 2018
|
News Regional News
Kumasi Metro To Punish Sanitation Offenders
Francis Appiah || Otec FM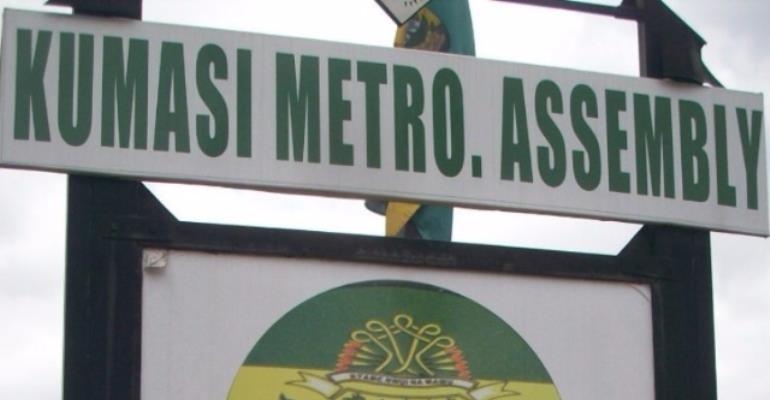 The Metropolitan Chief Executive of Kumasi Metropolitan Assembly (KMA), Hon Osei Assibey Antwi has warned that the Assembly will rigorously enforce its sanitation by-laws to deal with people who indiscriminately dispose of waste in the city.
He said the Assembly will do its best to keep the city clean by performing their duties of making sure the city is devoid of waste for the clean and healthy environment.
Hon. Assibey Antwi said during a clean exercise organized by the Assembly on Saturday, March 3, 2018, in preparation towards the celebration of Ghana's 61st Independence Day celebration.
Speaking in an interview with Otec News' Francis Appiah, the KMA Mayor believed recent conviction of eleven persons by the Sanitation shows the Assembly is bent on keeping the city clean by prosecuting sanitation offenders.
"In November and December 2017, the court sentenced eleven persons to one-month imprisonment each for indiscriminately disposing of waste. That will not end there, we will make sure any person who does not keep his or her environment clean is arrested and prosecuted, to deter others from generating filth," he warned.
He also appealed to the public to make it their habits of cleaning their environs always but during occasions.
He is of the view that the Assembly's concept of making the city clean and green has yielded results because wasted generated in the Central Business District (CBD)has been reduced.
"If you walk through Adum and other areas, you could see that littering has reduced, it shows clearly that the public has understood our concept of making the city clean by not littering and disposing waste indiscriminately. We thank them for cooperation and urge them to keep it up," he stressed.