March 2, 2018
|
Opinions Opinion/Feature
Our Education System, A Blessing Or A Curse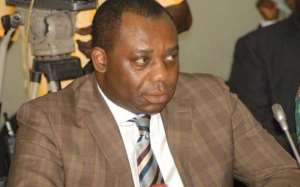 God bless our homeland Ghana………
This country we live in serving as our safe haven has been part of the fortunate countries to have received education early when the Whiteman visited our productive lands. The Whiteman did the best he could to introduce education to us but what have we done as a country to meet its standards as a very necessary tool in development? I will say we've done less.
Education is defined as the process of facilitating learning or the acquisition of knowledge, skills, values, beliefs and habits.
In the Ghanaian context, education has not been pursued to fit in its definition. Why would I say that? This is because, the country's education system has been western centered and theory oriented not based on practical applications.
To begin with, the main aim of education introduced by the Whiteman was to train and produce secretaries and translators to aid them to subterfuge and swindle the people of this country.
This was a success until this same education opened our eyes on how we were being maltreated and ruled over with mendacious stories. Then we chased them out with all our might.
Also, education was introduced to aid the missionaries to propagate their theology instead of teaching commonsense, creativity, innovative reasoning and logic. Those educated through the missionary were trained to defend the faith with their might and lives and the rest were invested with loyalty to the faith without intellectual curiosity.
In summary, the education system originated on the mountain of selfishness.
When the Whiteman left Us to Ourselves, this system continued its purpose in training our own neighbors on how to become professionals in selfishness and greed. A mentor of mine will say that an educated person tends to serve himself and his family but not the people of this beloved country. It trained people into exploiters to swindle the country of its resources that are meant for all.
Education has caused us by sowing into people's hearts the weight of unpatriotic conduct, selfish dependence, greed, rude and insensitive moochers.
There are some institutions that shapes the character of citizens in every country of which education is one.
I can't tell for the others but education has failed drastically in shaping our character since it rather catalyzes the deformation of characters.
The uneducated folks in our communities do not have the demand of living luxurious lives. They are simply satisfied with what we can produce as a country to satisfy their basic needs.
On the other hand, our educated folks tend to demand luxury by fancying flashy cars, air-conditions, complex housing and high paying jobs all from the resources of the country. This demand imposes the country in the importation of goods to satisfy the educated. Can't you see that our education has imposed a burden on the country while serving the economic interest of other countries? This I can proudly say was one of the illusive intentions when he introduced it to us.
Lucky for us, some students have started tasting the sweet nectar of the new policy of free SHS education introduced by our current commander in chief of the Ghana Armed forces (His Excellency "Do Jia Gomnanti"). This I think is a very good initiative but nothing has been said on the introduction of a new education system in an attempt to curb the effects this outdated system has done so far.
This new curriculum should be geared towards making patriotism and nation building the heart of our education. The government should reform the education system to focus on training individuals who will unleash their creative genius to rebuild our unstable economy.
As we speak, the school system displays a huge discontinuity in inculcating character traits of discipline, honesty patriotism and sacrifice into the students. The teachers themselves are virtue less being known for corruption, biasness in grading, and sex scandals (flashing back to the recent headmaster and student kitchen stool "distin"). They do not live an exemplary life for the students to follow. And what at all are they training our wards to become if their conduct is not appealing in such an appalling manner.
Nevertheless, we will also realize that the system has failed us drastically by producing educated youth that can only wait to be employed before they can survive even if they could create the jobs themselves, it cannot be achieved with an empty bank account. Graduates are jobless but the Senior Minister says the public sector is choked. But still, some government officials have managed to secure jobs for their families.
Since the youth are left with no other choice, they tend to alternative indulge in heinous acts such as arm robbery. Look at what is currently happening in our beloved country, armed robbers at every corner. They now operate even in broad day light. At first, I thought armed robbers only operated in the cities where there is luxury but now the rural communities have also recorded many cases. Taking my community for an example, where armed robbers have stormed petrol shells to rob and even to an extent, victims are killed. This boils down to the structure of our education system which has failed in shaping the characters of people in the country. Let's come together as a country and eliminate the powerful and harmful effects this outdated system has caused Us. Thank You.
Writer: Issah Abdul-Hanan Girasu
UDS Navrongo Campus
Department of Applied Biology.
[email protected]