Politicians trade legal and mathematical punches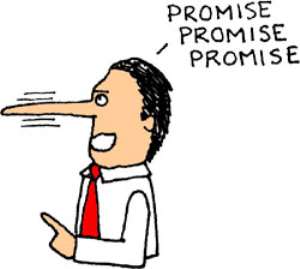 Wechiau (U/W), Aug. 11, GNA - The exchange of legal and mathematical punches by two powerful political personalities in the Upper West Region characterised the eventual endorsement of Mr Daniel Kuusongo Dari as District Chief Executive (DCE) for Wa West at an emergency meeting of the Assembly on Wednesday.
Mr Ambrose Dery, Upper West Regional Minister, a lawyer by profession and Mr Joseph Yieleh Chireh, National Democratic Congress (NDC) Member of Parliament of the area, who is a pharmacist, took legal and mathematical angles, respectively, in their reaction to a letter from the Electoral Commission (EC) confirming the nominee. Mr Dari on two previous occasions failed to get the nod from the Assembly with the second ballot characterised by confusion over what figure constituted two-thirds of 23 votes.
By the Deputy Regional Electoral Officer, Mr Alex Poku-Akubia's calculations the nominee was not endorsed because he needed to get 15.3 votes instead of the 15 votes he secured.
The furore arising out of the second ballot attracted the attention of the national headquarters of the EC and based on that, the Deputy Chairman of the Commission in-charge of Finance and Administration after studying the results, directed that the nominee should be confirmed. A letter to that effect was written on July 29 by the Regional Director of the EC and read to the Assembly by the Presiding Member, Alhaji Issahak Hassan on Wednesday, August 10.
In the arguments that followed, Mr Chireh said the mathematical calculations used by the EC were ridiculous.
He explained that 15.33 constituted 66.5 or 67 per cent of 23 and therefore could not be taken to be the equivalent of 15, which was less than 66.6 per cent or two-thirds as the law entailed.
The MP was also against the result being declared through a letter to the Assembly, describing it as a novelty in the country's political history. EC officials should have been present to explain issues contained in the letter to the Assembly, he said.
Mr Dery said ordinary meanings were used when interpreting the law and not absurdities.
He explained that the EC was dealing with human beings and, therefore, such absurd figures like 15.33 belonged to the realm of mathematics and not law, which guided the Commission's operations. The Commission was not under the control of anyone and anybody, who disagreed with any decision taken by it, should use due process to get his or her grievances addressed, he said.
Mr Dery, who is also acting as DCE for the Assembly, explained that the EC did not expect the Assembly to debate the contents of the letter, so their presence according to the EC officials, was not necessary.