Let Your Research Work Impact Society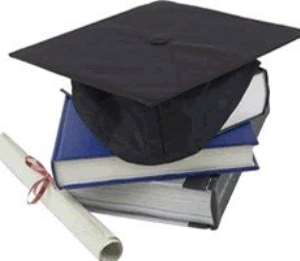 Ghanaian Universities have been thrown a challenge to help tackle societal problems through their research.
Pro Vice-Chancellor of the University of Cape Coast, Professor George K.T Oduro, who threw the challenge said the current trend where scholars are overly obsessed with the publications of so many research that do not impact on society should give way to community-driven researches that address societal needs.
According to a report by Accra-based JOY FM, Prof. K.T. Oduro was addressing the opening of a five-day workshop on Monitoring and Evaluation of Water Sanitation and Hygiene Systems (WASH) organised by the Department of Chemistry of University of Cape Coast.
He is calling for innovative approaches to dealing with societal challenges with the Universities leading the pack.
"Previously, Universities isolated themselves from the communities; we were seen as an 'Ivory Tower' with specialist knowledge here and there. Now the Universities have become very close to the community.We must make our impact felt by society."
Prof. George K.T Oduro cited the Whiteman University in Israel where all programs that the University develops were programs linked to the development of the communities in Israel. He is more than convinced Universities have become part of the community and there should be a strenuous effort in helping solve societal challenges.
"And I think this is what Universities in Ghana should be doing now.We should move away from what is called the publish or perish approach to publish, perform or perish approach," he stressed.
On Water, Sanitation and Hygiene, the Pro Vice-Chancellor intimated that there could be no sound economic development of a nation without the nation addressing the role of water and hygiene because every country needs healthy people to run the economy and make it healthy.
"I also want to say that universities have come to a stage where we cannot do things without careful consideration to what happens in our environment," he added.
He further urged representatives from the participating MMDAs to develop an intricate commitment to the workshop to effectively implement the skills acquired from the workshop in their various MMDAs.
The project coordinator of the Sanitation, water and Hygiene systems at the University of Cape Coast, Dr. Peter Appiah Obeng, underscored the need for a Gender-Sensitive Monitoring and Evaluation of Wash Activities and Services to ensure a pro-gender policy framework to the interest of women.
According to him, the biological makeup of women makes them more inconvenienced than men when there is water crisis, hence the need to ensure an enhanced water and sanitation system with more consideration to the interest of women.
He explained the workshop was to ensure continuous evaluation and monitoring of water and sanitation related issues in the various MMDAs to ensure that adequate outputs are accrued from investments made in the areas of water sanitation and hygiene.
Present for the workshop were representatives from the Sekondi-Takoradi Metropolitan Assembly, Accra Metropolitan Assembly, Tamale Metropolitan Assembly, Sunyani Municipal Assembly and Abura Aseibu Kwamankese District.