Ejisuman Chief Accused Of Entering Girls Dormitory 'Anytime'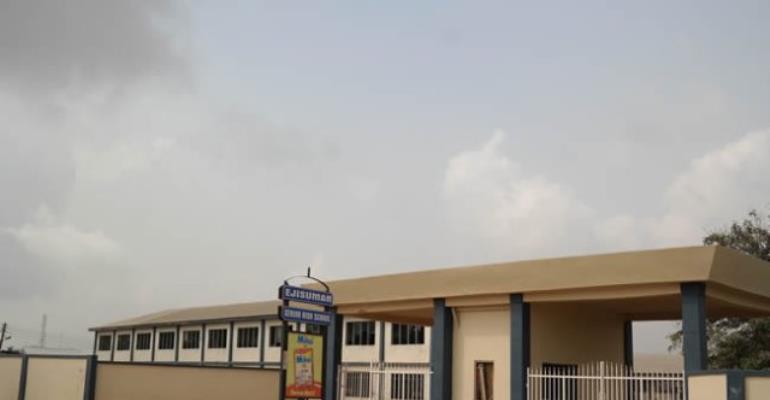 The National Association of Graduate Teachers (NAGRAT) has accused a sub-chief in Ejisuman in the Ashanti Region, of frustrating the management of the Senior High school plagued by a sex scandal.
President of the Association, Angel Carbonu, said the sex scandal is evidence of a cold war between the management of the school and teachers, versus the chief who failed in an attempt to get appointed to the school's Board.
"This man thinks he has the power at anything to get into the school at any time, get into the girls' dormitory, get into the boys' dormitory...much to the anger of the teachers".
He said the chief was the first to allege he had evidence of teachers having sexual relations with the students.
The alleged sex scandal is part of the chief's moves to get an upper hand in the power play that has plagued the school, Angel Carbonu indicated.
The chief's interference he said will be a matter NAGRAT will take up after it studies the report of an investigative committee which heard sex allegations from the students, he said.
"Let everybody know including the chief that they are not reposed with authority to enter the school to determine how the schools are run," he told Bernice Abu Baidoo on Joy News Desk Wednesday.
"The chief of the town does not determine who teaches in the school, how the schools are run...he does not even have any authority to come to the school."
Carbonu would not comment on the allegations except to stress that any amorous relationship between teacher and student is a clear violation of the regulations of the Ghana Education Service.
Angel Carbonu also accused journalists of using unethical methods to get stories from the alleged victims. He said the girls were taken out of school and into the chief's house to speak to the media.
The NAGRAT President, Angel Carbonu, bemoaned the level of interference by the traditional authorities in the management of schools.
He said a chief led some youths to block the gate of a headmaster in protest of his appointment.
The Ghana National Association of Teachers has also accused the sub-chief of forcing out the former headmistress of Ejisuman SHS over unsubstantiated allegations.
"The GES set up a committee.The headmistress was exonerated yet she requested to leave the environment," Deputy General Secretary David Acheampong said while speaking on phone.
He subsequently asked for caution in passing judgment.
Story by Ghana|myjoyonline.com