I Have Serious Doubts About The Credibility Of The 2017 Corruption Perception Index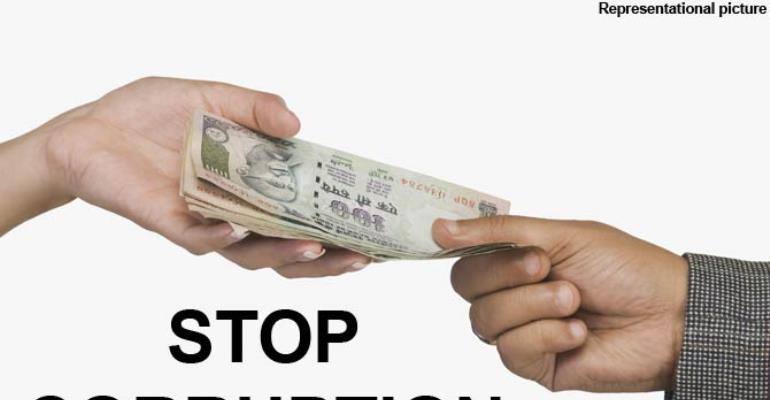 I have always been of the view that the Transparency International-sponsored Corruption-Perception Index (CPI), produced annually, was squarely based on the perception of bona fide Ghanaian citizens, vis-à-vis the performance quality and the credibility of their governments in the areas of probity, accountability and transparency, no pun is intended here, of course. Ironically, now we have Mr. Johnson Asiedu-Nketia (aka General Mosquito), the arm-twisting longtime General-Secretary of Ghana's main opposition party, the National Democratic Congress (NDC), telling us that the 2017 CPI, or Corruption-Perception Index, was squarely based on the perception of foreign-owned business operatives and investors resident in the country, and how the members of the foreign business community in the country feel about the Akufo-Addo-led government of the New Patriotic Party (NPP) – (See "CPI Shows Worst Performance of Government in Corruption Fight – General Mosquito" Ghanaweb.com 2/27/18).
Inasmuch as the Corruption-Perception Index has a remarkable modicum of global reach and significance, nevertheless, this year's CPI would have been deemed more credible, if the data for arriving at such determination had been squarely based on the perception of Ghanaians themselves. For example, I don't fathom Americans affirming the credibility and validity of a Corruption-Perception Index that was wholly predicated on the perception of Chinese or Japanese and German investors resident here in the United States. It clearly appears that, somehow, it is only Ghanaians whom the likes of Mr. Asiedu-Nketia would have believe that how foreigners allegedly feel about our government and our country is far more important than how Ghanaians themselves feel about our own government(s) and our country.
In psychological terms or parlance, this "extrovertive" or "extroversive" way of thinking and perceiving is called "Inferiority Complex." It is integral to the perennially negative conditioning of Africans in the era of our colonization and massive enslavement by Europeans and Arabs. This is absolutely no cognitively salutary or healthy way of appraising the quality and integrity of our governments. In other words, how Ghanaians think and feel about our own government(s) ought to be deemed to be far more significant than how outsiders, even filthily moneyed do-gooder outsiders, feel about us. It is also quite interesting to hear Mr. Asiedu-Nketia, himself one of the most incontrovertibly corrupt and morally bankrupt key operatives of the National Democratic Congress, smugly accuse President Addo DankwaAkufo-Addo of sporting the "most disastrous performance" in the fight against corruption, and managing the worst government of its kind since 2012.
It is not clear to me, on the latter count, whether General Mosquito is implying that the late President John Evans Atta-Mills was the worst anti-corruption fighter of under Ghana's Fourth-Republican dispensation. And if, indeed, that is precisely what the former Deputy Minister and NDC-MP from Seikwa, in the Brong-Ahafo Region, means then, of course, yours truly could not agree with General Mosquito more. For, after all, was it not President Atta-Mills who stood confidently beside Mr. Alfred AgbesiWoyome, the globally infamous Mega-Thief who stole GHȻ 51.2 Million belonging to the Ghanaian taxpayer, at a well-let press conference and apologetically and imperiously insisted, against every strain of common sense and moral decency, that Mr. Woyome was actually the most generous philanthropist in the entire country?
It is also inexcusably preposterous for General Mosquito to accuse Nana Akufo-Addo of cavalierly misleading Ghanaians vis-à-vis who is really to blame for the precipitous drop in the anti-corruption fight indicated by the latest CPI publication, at the same time that criminally intransigent and pathologically corrupt NDC party stalwarts like Mr. Edwin NiiLanteVanderpuye, the former Deputy Local Government and Sports Minister and shack-demolition-blocking street tough, have been vigorously campaigning for the National Democratic Congress to regain power, come 2020, so that GYEEDA Scam-Artists like Mr. Abuga Pele, the former NDC-MP for Chiana-Paga, in the Upper-East Region, and the latter's criminal partner in the GYEEDA Mega-Heist, Mr. Philip Assibit, could be released from prison in order to continue scamming the Ghanaian taxpayer.
Indeed, I would not be the least bit surprised if it shortly turns out that the latest CPI ranking of Ghana was politically inflected or influenced by some NDC-leaning local operatives of Transparency International. The NDC funk is heavily and densely present here.
*Visit my blog at: kwameokoampaahoofe.wordpress.com Ghanaffairs