KUC Ranked Third Most Influential Tertiary Institution In Ghana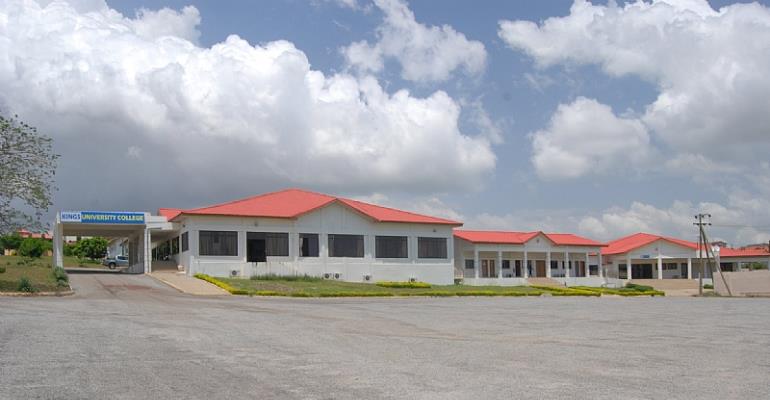 The Kings University College (KUC), a private university in Accra, has been ranked the third most influential tertiary institution in Ghana for 2017, coming after the Kwame Nkrumah University of Science and Technology (KNUST) and University of Ghana (UG).
In a ranking report on the most influential brands and personalities on social media in Ghana, KUC gained a total of 119,503 likes and followers on social media, especially Twitter and Facebook, culminating in a GSMR score of 316039.9.
Other institutions that made it to the top 10 are Valley View University and University of Cape Coast, occupying the fourth and fifth places respectively. The sixth, seventh and eighth places were occupied by Accra Institute of Technology, University of Education, Winneba and Ashesi University respectively. The Pentecost University College and Marshalls University College were placed ninth and tenth respectively.
The report, an initiative of Ghana Social Media Rankings and its associates, analyses data collated from social media. The main aim is to research, analyze and appreciate the effort of brands and personalities that are tirelessly using digital tools to engage with the public.
The metrics for the rankings include the university's social media page likes or followings, post reaches, brand engagement, growth difference and brand mentions. The GSMR formulae uses a methodology that is widely accepted and validated by academic and industry experts.