February 27, 2018
|
Releases Press Release
Congratulations To Tarkwa-Nsuaem New NPP Elected Constituency Executives
Office of Hon Gilbert Ken Asmah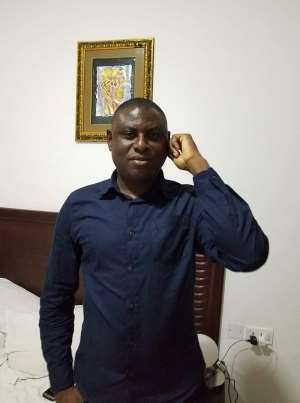 I wish to congratulate all candidates who contested in the just ended constituency executives election which was held on Saturday, 24th February,2018 at Wassa Agona. To the losing folks, I believe it takes courage and determination for an individual to make a decision to contest an election, I therefore want to congratulate all patriots who could not win in the election. I urge you not to be disappointed by the defeat but rather see it as an opportunity to pursue the vision you have for the New Patriotic Party in Tarkwa-Nsuaem constituency at all levels of the Party.
To our brothers and sisters who won I say *"Ayekoo"*, you fought a good battle and prevailed. The Polling Station Executives voted for you not for any other reason than the trust and confidence they have in you to work for the success of the NPP in ensuring that the vision of H. E Nana Akufo-Addo becomes a reality.
Your efforts and operations as Constituency Executives can only bring results if we work hand in hand with our Constituents who have given us the mandate to lead them; looking at the major social intervention policies being rolled out at all sectors of the economy; I am very optimistic that we shall break the 8 years Governance cycle and we must start it now.
Let us remain focused and committed to achieving the vision of the President and NPP Government, with the *GRASSROOTS* always in our minds. The cardinal aim is to retain power in 2020 and beyond.
I wish you all God's blessings and success in your tenure of office.
God bless Tarkwa-Nsuaem Constituency
God bless NPP
God bless Ghana
......Signed......
Hon Gilbert Ken Asmah
*Municipal Chief Executive*
Tarkwa-Nsuaem Municipality