NPP Government Sweeter Than Sugar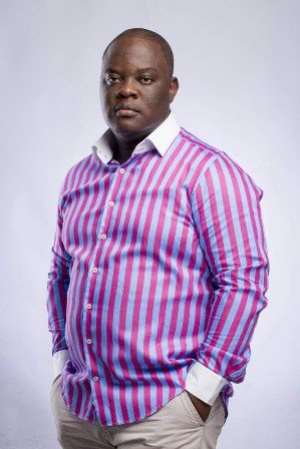 Mr Dennis Amfo-Sefah, Chairman-elect for the Tema West Constituency New Patriotic Party has praised President Akufo-Addo's style of statecraft, describing it as 'sweet as sugar.'
'Nana Akufo-Addo's government is sweeter than sugar', Mr. Amfo-Sefah, who is affectionately called Nana Boakye, declared in the exhilaration of victory.
Mr Amfo-Sefa who was speaking to Journalists immediately after his election on Sunday, said President Akufo-Addo was making governance look very easy and attractive even though it was not child's play to lead 28million people.
According to him, the grind of the machinery of state had become very swift with all its moving parts mowing smoothly, from the angle of justice, to agriculture, to health and Finance.
The smooth symbiosis, he said had resulted in a colourful macro-economic indicators that firmly grounded Ghana on a footing to complete the IMF's programme with Ghana on schedule.
In addition to inflation plummeting in just a year into President Akufo-Addo's governance, interest rate has also reduced while the country's import cover has improved from an elasticity of just two weeks under the NDC to two months.
Amidst the improvements, the NPP government he said successfully implemented ambitious programmes that the administration's detractors said were impossible when the NPP first promised them while in opposition.
Free SHS, government's flagship educational programme, is under implementation, along with Planting for Food and Jobs and one district, one factory. One village, one dam, another programme, is in the offing.
'I know there are many ordinary Ghanaians whose benefits under the Free SHS do not seem enough to them and who feel so because macro-economics are not microeconomics. I urge them to hold their peace and wait patiently because the programmes that are in the offing will soon touch them directly,' Nana Boakye said.
The election which was keenly contested saw him win by just 18 votes by garnering 391 votes cast while his main opponent, Kwesi Poku Bosompem garnered 373 votes.
GNA