Sefwi Essieso: Farm Laborer Lynched After Murdering His Wife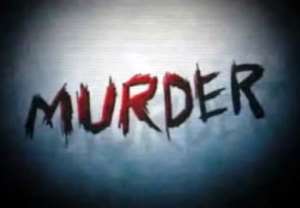 Isaac Akukah, farm laborer, 35, who butchered his wife, Hannah Akosua, 28 to death has been lynched by an angry mob at Sefwi Essieso in the Ankontombra District of the Western Region.
The police have begun full investigations into the matter.
Narrating the story, Police Public Relations Officer, ASP Olivia Ewurabena Adiku told the Ghanaian Times that on February 3, Akukah butchered his wife at the Sefwi Essieso cottage and fled to the forest.
She added that about 8:00 am on Friday, three hunters, Mama Gruma, 20; Kwame Atta, 25 and Charles Nimo, 22, spotted the suspect and arrested him from his hideout in the forest at Sefwi-Essieso.
ASP Adiku said, the hunters escorted the suspect safely to the cottage but while on their way to the police station, other people, who heard the story, met the group and lynched Akukah.
"Investigation is underway to trace and bring the perpetrators to book," she assured.
Explaining the tragedy, the Sefwi Ankontombra Police Commander, ASP Dickson Obeng, said Akukah killed his wife because he suspected her of infidelity.
He said the investigations revealed that while Akukah mentioned the infidelity of Hannah, the wife also mentioned that Akukah had been worrying her.
ASP Obeng told the Ghanaian Times that due to the low cocoa season, Hannah decided to go to the north and return later, but the matter heightened the suspicions of Akukah.
He added "Akukah allegedly committed the act under the pretext of seeing her off to her hometown.
Meanwhile, both Akukah and his wife have since been buried after a post-mortem was conducted on the bodies at the Sefwi Wiawso Government Hospital.