On February 2, 2018 USA-based Media Mogul, Charles Nimmo Ntiamoah-Mensah, popularly known as Mr. CNN; Co-founder and Chief Operation Officer of Ghana Chamber of Commerce, USA, Inc. (GCC-USA) visited the headquarters of Ghana National Chamber of Commerce & Industry (GCCI) located at the World Trade Center in Accra, Ghana.
Mr. Ntiamoah-Mensah was accompanied by Rev. Dr. Nanayaa Owusu Prempeh, GCC-USA Member and Chaplain, and Mr. Kofi Adum-Bawuah, businessman, politician, and former resident of New Jersey. They were received at GCCI by its president, Nana Dr. Appiagyei Dankawoso I, and its CEO, Mark Badu-Aboaye.
The purpose of the visit was for Mr. CNN to introduce GCC-USA to its Ghana-based counterpart that enjoys a good reputation in Africa. Mr. CNN acquainted himself with the operations and visions of GCCI. He also started conversations regarding investment promotion.
Nana Dr. Appiagyei Dankawoso I expressed his delight about the team visiting his office. He said that he had heard about GCC-USA and hopes that communications will be more forthcoming between the two organizations since their objectives are similar- the development of Ghana through enterprise. In turn, Mr. CNN invited the leadership and members of GCC to the meetings a of GCC-USA whenever they are in New York City.
Nana Dankwaso I presented the visitors with official customized GCC textile and a customized kente scarf as tokens of recognition into the GCCI family.
Background The Ghana National Chamber of Commerce & Industry (GNCCI) is an association of business operators, firms, and industries with interests spanning every sector of private enterprise in Ghana. As an advocacy organisation, the GNCC was established with the prime objective of promoting and protecting commercial and industrial interests in the country. Website; http://www.ghanachamber.org/
Ghana Chamber of Commerce, USA, Inc. (GCC-USA) was incorporated in the State of New York on May 8, 2017. It was recognized by the Internal Revenue Service as a 501 (c) (6 ) membership organization on August 10, 2017. One of the purposes per Certificate of Incorporation is to advance business and social entrepreneurship among Ghanaians Living Abroad through support and facilitation. Interested to join GCCUSA website- www.gccusainc.net , Contact; Please send an E-mail to [email protected] , Call: (914) 222-0983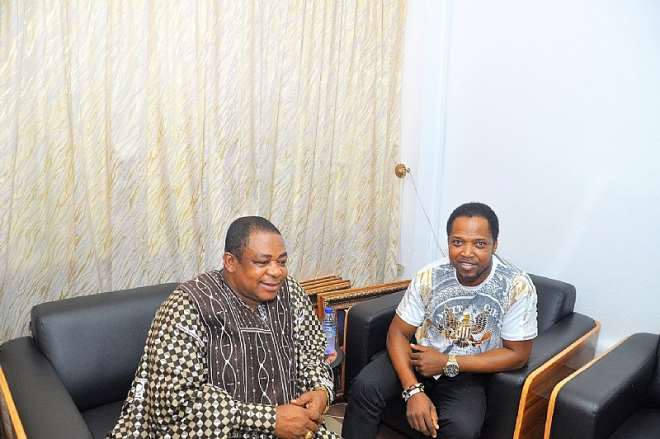 Dsc 0820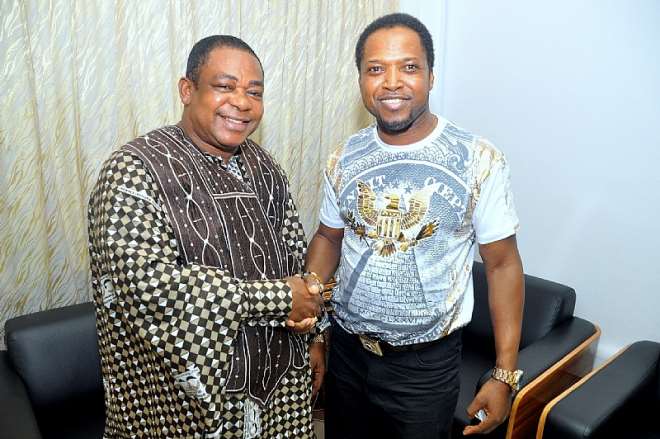 Dsc 0822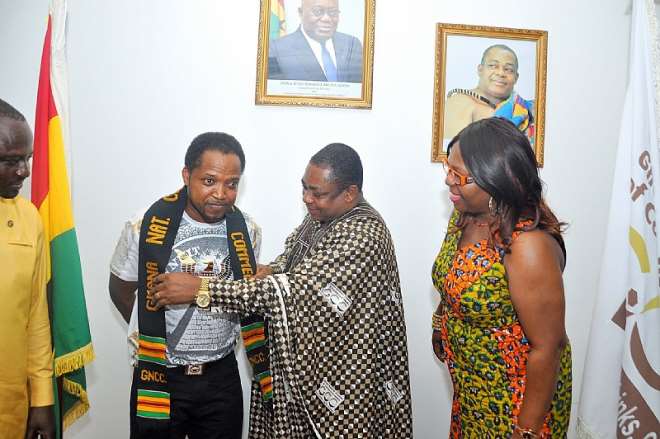 Dsc 0827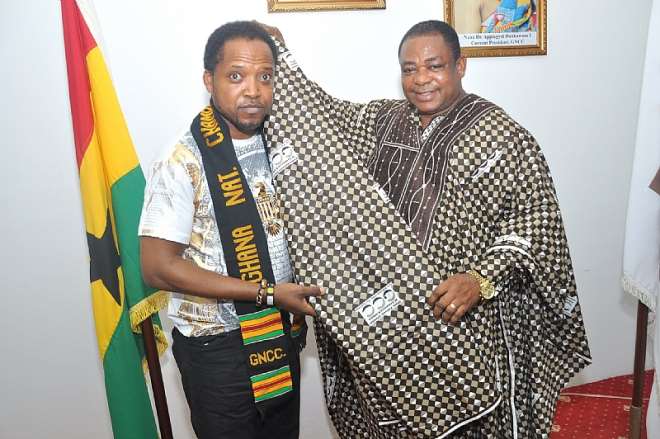 Headline Photo