26 February 2018
|
International
Geneva Centre inaugurates panel exhibition at the United Nations Office at Geneva on the theme of "Veiling/Unveiling"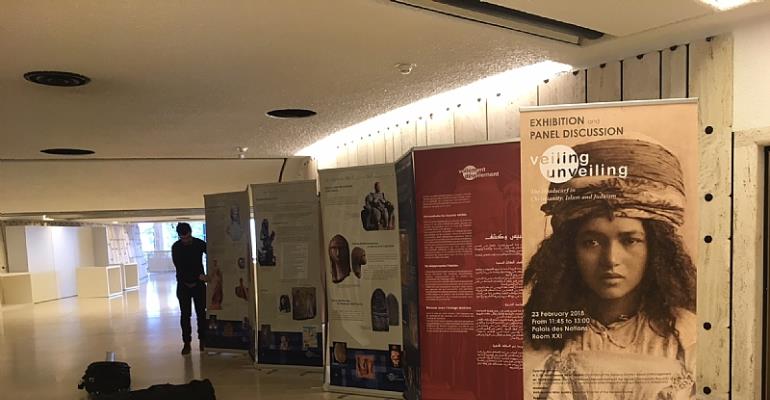 26 February 2018, GENEVA – The Geneva Centre for Human Rights Advancement and Global Dialogue has inaugurated its exhibition to explore the history and the religio-cultural roots of the headscarf.
The exhibition entitled "Veiling/Unveiling" is a joint initiative between the Geneva Centre, the Permanent Mission of the People's Democratic Republic of Algeria to the United Nations Office at Geneva and the Adlania Foundation.
The exhibition will be displayed at Palais des Nations (entrance E40) from 23 February to 01 March 2018 on the margins of the 37th regular session of the Human Rights Council.
A panel debate entitled "Veiling/Unveiling: The Headscarf in Christianity, Islam and Judaism" was held at the United Nations Office at Geneva on 23 February 2018 from 11:45 to 13:00 in room XXI.
The exhibition is part of the Geneva Centre's awareness raising campaign to promote inter-cultural understanding and global dialogue on the values of justice and tolerance. The aim of the exhibition is to address the widespread misperception and stereotyping regarding the use of the headscarf in modern societies. It will also aspire to identity points of convergence and mutual enhancement between Islam, Christianity and Judaism regarding the use of the headscarf in different religious and cultural contexts.
A catalogue of the exhibition has been prepared by the Geneva Centre and can be obtained by sending an email to [email protected]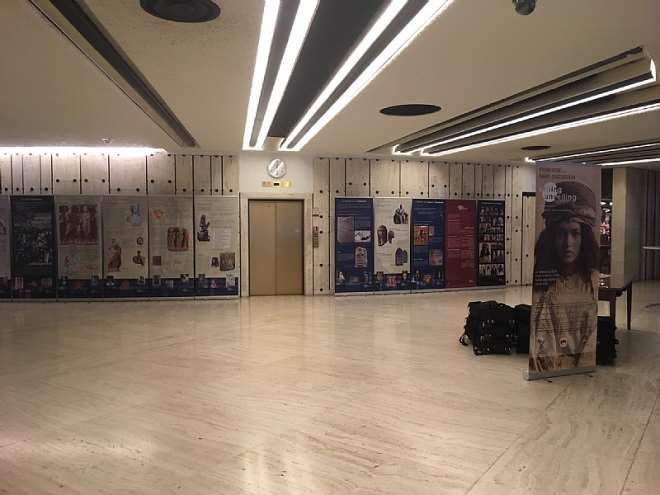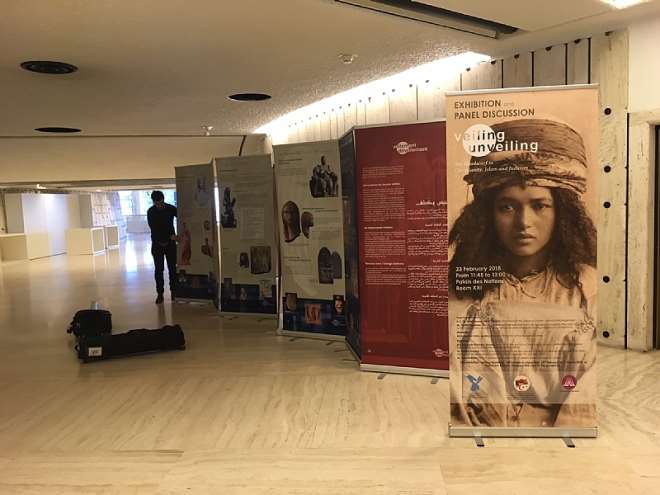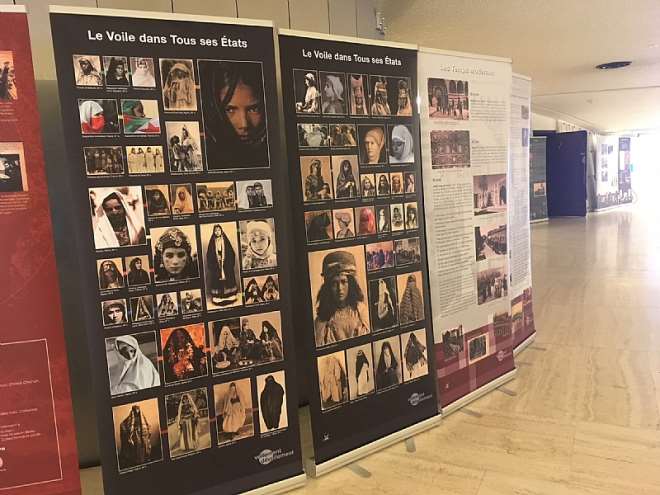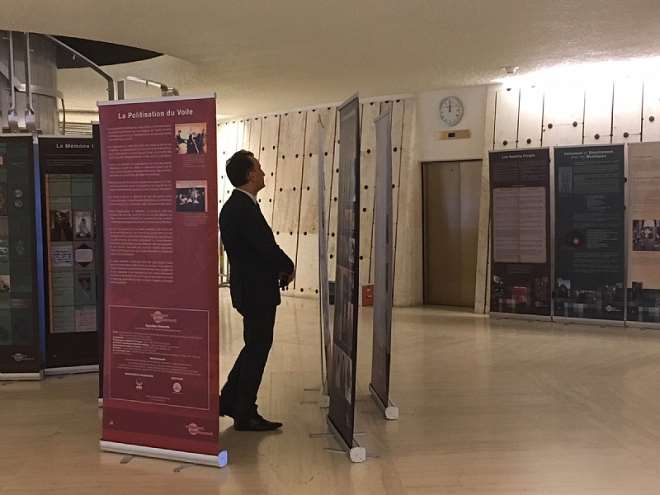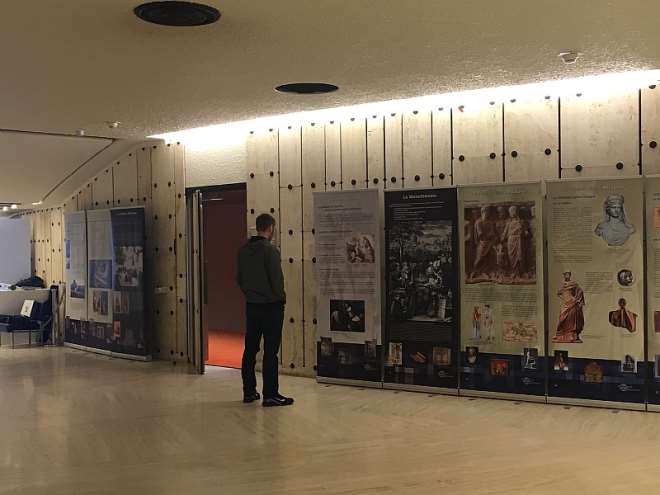 Contracts awarded to the sister-in-law has raised questions of conflict of interest.
Advertized