Police Sex Scandal Threatens Ghana's Image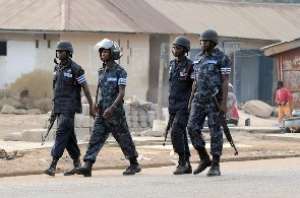 The recall of some Ghanaian Police contingent working with the United Nations at South Sudan over sexual abuse claims will damage Ghana's reputation, Security expert Dr. Kwasi Aning has said.
"The information received indicates that some members of the FPU (Formed Police Unit) allegedly engaged in transactional sex. This is a clear breach of the U.N. and UNMISS Code of Conduct which prohibits sexual relationships with vulnerable individuals, including all beneficiaries of assistance," the UN statement said.
It added: "UNMISS has informed U.N. headquarters in New York of the allegations, which in turn notified the Member State that the matter was being investigated by the United Nations. There is no indication that this behavior is more widespread within the Mission."
Speaking to Francis Abban on the Morning Starr Monday, Dr. Aning said Ghana should ensure that the investigations into the matter is thorough.
"I don't think this would hinder our relations with UN peacekeeping but there's going to be a reputation damage to Ghana where fingers would be pointed anytime our people are on missions. Ghana has really world class reputation when it comes to peacekeeping so we need to handle this so well that it won't dent our reputation," he said.
He also called for a tighter background search into officers selected for peacekeeping operations.
"The security personnel are aware transactional sex is a no go area during peacekeeping. Because the UN and the whole frowns on it, Ghana must insist that the results that would come of this investigations are absolutely true. From September I want to introduce a check on peacekeeping recruitment as to whether individuals have any traces of sexual abuses".