Weekly Media Interaction with Ministers to be reintroduced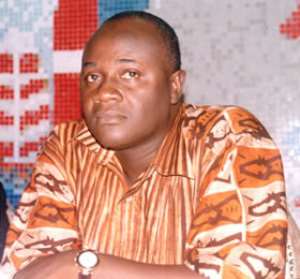 Accra, Aug. 10, GNA - Mr Dan Botwe, Minister of Information, on Tuesday announced plans by Government to reintroduce the weekly Meet the Press Series that offer Ministers of State the opportunity to interact with journalists to account for their stewardship.
He said District Chief Executives would be included in the programme at the regional level where they would be flanked by their respective Regional Ministers to answer questions from the media. Mr Botwe was speaking at the third media interaction with President John Agyekum Kufuor at the Osu Castle, in Accra since he became the Head of State in 2001.
He said the President, who had embarked on a tour of the regions, would also interact with the local media.
The Information Minister said these efforts were meant to deepen the commitment of the ruling New Patriotic Party (NPP) to move Government closer to the people.
He said the Peoples' Assembly Concept introduced by the NPP was a testimony to this commitment.
"The Peoples' Assembly Concept attest to the open door policy of the Government to enable democracy to thrive," he noted. He showed a copy of transcripts of proceedings of the Peoples' Assembly, and told the over 165 journalists, who converged at the white washed alley of the Christianborg Castle, that the exercise was not for cosmetic purposes.
"Everything would be taken seriously. NPP is a listening Government."
Mr Botwe said the abolition of the Criminal Libel Law and the initiation of the Whistle Blowers and the Right to Information Bills were testimonies of Government's desire to enhance press freedom.