February 25, 2018
|
Opinions Feature Article
Ghana Water Company Employees Seem To Be Belligerent Tyrants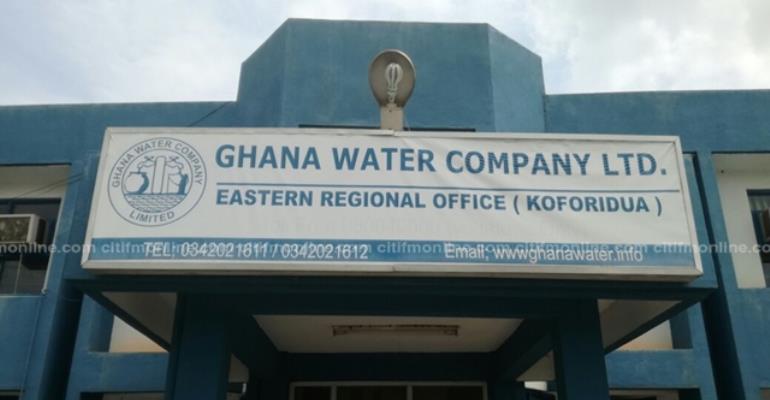 When you have corrupt officials who have created syndicates led by junior officers and their subordinate foot soldiers, nothing but belligerence, tyranny, self-worship, harassment, and social terrorism take precedence. Ghanaians have for far too long being mute over atrocities meted out to them by stuck-up braggarts from the water company who have neither the expertise to service the positions that they are employed in nor have the competence to alleviate the suffering of the people.
These nation wreckers have a lot to answer to the suffering Ghanaian. They have presided over the worst service delivery in the country ever. The Ghana water company is not even competent enough to have consistent water flow at their offices, so why am I even surprised?
If the competence of a bunch of turds is in their incompetence then we might as well continue to fetch water in buckets far from our homes and transport them on our heads. After all, was it not an educated illiterate like the lot employed at the Ghana water company, who said that the head is used to carry loads?
But all the same, Ghanaians must stand up to such pharaonic behaviour. The Ghana water company's corrupt employees and their half-baked Mafioso leaders must not be allowed to maltreat the people in this manner. They have been in office for far too long for their competence levels to be appraised. And the general opinion of them is that they lack credibility, knowledge, and expertise. They are leeches that suffer the ordinary citizens more pain than possibly tolerable.
You now know why it is almost impossible to progress in spite of the wealth that we sit on in Ghana! You now can discern how dire the situation is when pipe borne water is more a killer product than river water that is contaminated with human filth and laundry lather caused by village inhabitants whose only source of water is that, which GOD gifted us!! Now you know why we deserve to suffer since we continue with the mantra, "fa ma nyame"!!! But I have chosen to speak out. I have chosen to chart the path of peaceful war against such recalcitrant idiots who deliberately find nothing wrong with bribe soliciting urchins under their tutelage and supervision.
To walk into someone's house and demand GHs500 as a payment when the amount owed is not even that is nothing, but silent bribery. Since when has Ghana Water Company being sending its saboteurs to collect payments from residences? It has never happened, and it is not the norm. If I were at home, I would certainly have arrested and handed them over to the police for further action. Thieves!
One thing that Ghanaians must know is that it is not in the interest of Ghana Water Company's big men to fix this perennial problem because snippets of information that we have indicate that most of these people operate their own tankers that distribute water to homes. A thousand gallon tanker now costs GHs90 cedis, and to say that my monthly bill ranges between GHs300 and GHs400 makes it cheaper for me to buy better quality water than patronise the service of an idiotic institution that is hell bent on causing a great embarrassment for the Akufo-Addo government. It is for this reason that the Managing Director is being rebelled against by these nation wreckers. Left up to me, I would sizzle their butts on skewers until they fried, cried, and dried! Tweea.
And their self-acclaimed investigator, RafiuAdeoye, should have known better than to test my waters. You cannot defend such unpardonable behaviour especially if you claim that you are a responsible official. It is absolutely reprehensible to even condone the attitude of his boy Michael Wirrovi or whatever his name is. When your bottom is naked, do not be proud of the jacket that you're wearing because nakedness is ugly enough to make you look ridiculous even if your jacket is tagged with a famous name brand!
And the quality of your water is not up to standard. When water that you supply is nowhere acceptable alkalinity, you know that you have to shut up and let sleeping dogs lie!
#GhanaiansAreComingAtYouLikeKakai